The Video Game Project
A Closer Look At The Prototypes That Became Your Favourite Games!
FIFA 08 PS2 Display Only Box Art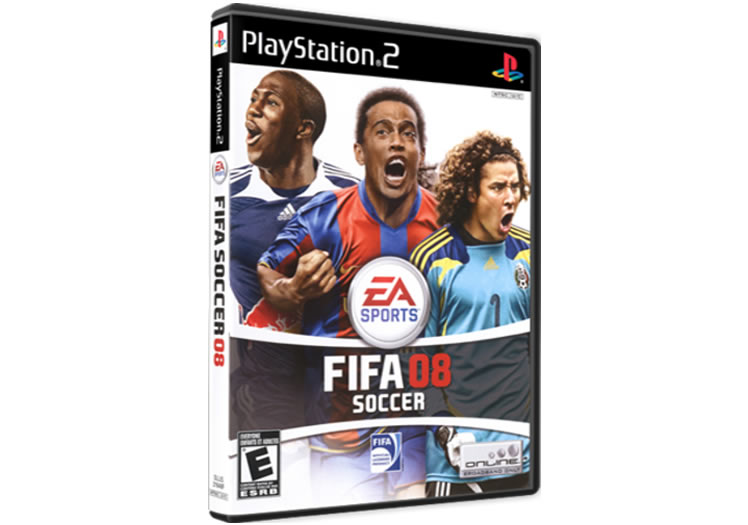 FIFA 08 is the 2007 installment of EA Sports' series of football video games. Developed by EA Canada, it is published by Electronic Arts worldwide under the EA Sports label. It was released on all popular gaming formats in September 2007 in Europe, Australia, and Asia, and in October 2007 in North America.
New features that were not in FIFA 07 include "Be a Pro Mode", where the player plays as only one player (the player can be changed) throughout the entire match. However, this mode is not available for goalkeepers.
In the PS2 version of the game, two new features were added. The first being goalkeeper AI, which meant when in a one-on-one situation with a forward and goalkeeper, one could push the right analog stick and have complete control of the goalkeeper. The second of these was when taking a free kick you were able to push the R3 (right stick) to lock the position of the ball, while you used the stick to determine exactly where you wanted the free kick to go. These were two features that have not been used in any FIFA games since, although many users and fans have expressed their feelings to see both or one make a welcome return.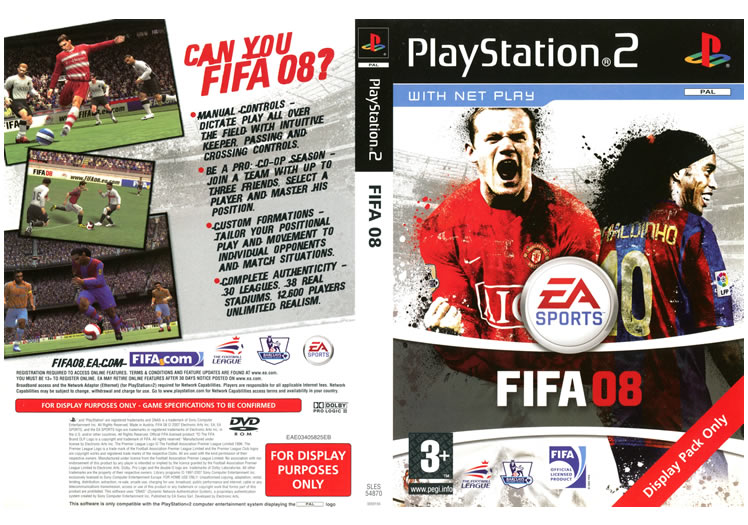 DISPLAY ONLY
SHARE THIS PAGE