The Video Game Project
A Closer Look At The Prototypes That Became Your Favourite Games!
Fight Night Round 3 PS2 Display Only Box Art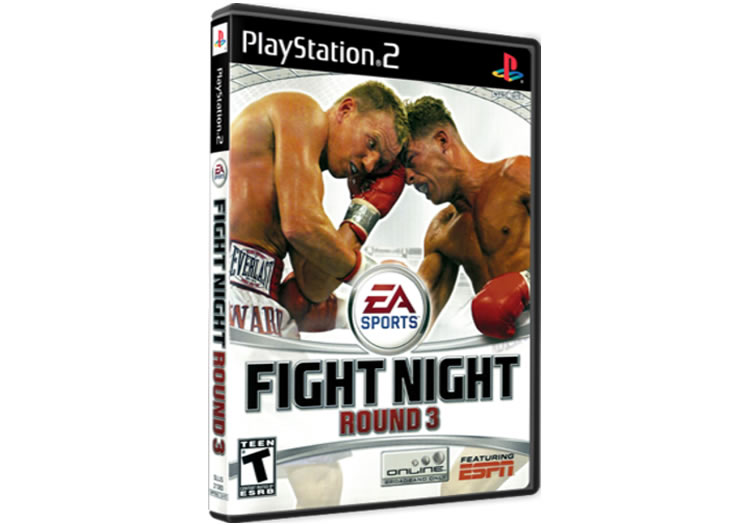 Fight Night Round 3 is a boxing video game developed by Electronic Arts. Developed by EA Chicago, it is the third boxing title in the Fight Night franchise. Round 3 features improvements such as better graphics and gameplay. "Impact Punches" are one of the most drastic changes, along with ESPN Classic fights and a new career mode, in which the player fights to gain popularity in order to reach sponsored fights, or to be featured on ESPN.
Unlike older versions, Round 3 defaults without a heads-up display (HUD), allowing a player to judge the status of their stamina and energy based on their stance, movements, and facial features, instead of the usual stamina meter. The roster consist of 27 licensed fighters, Fight Night Round 3 allows open weight bouts. This means everyone on the roster can fight one another in exhibitions.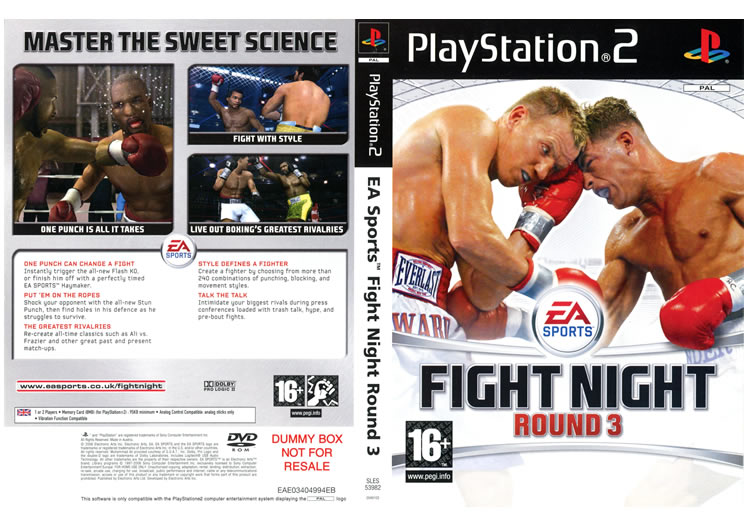 DISPLAY ONLY
SHARE THIS PAGE