The Video Game Project
A Closer Look At The Prototypes That Became Your Favourite Games!
Game Boy Prototype, Debug & Sample Hardware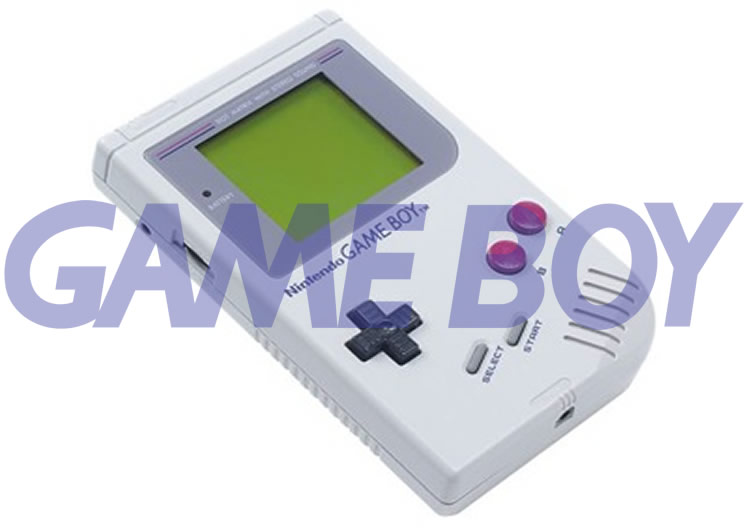 The Game Boy is an 8-bit handheld game console developed and manufactured by Nintendo. The first handheld console in the Game Boy family, it was first released in Japan on April 21st 1989, in North America, three months later, and finally in Europe, nearly a year later. In Southern Asia, it is known as the "Tata Game Boy". It was designed by the same team that developed the Game & Watch and several Nintendo Entertainment System games: Satoru Okada, Gunpei Yokoi, and Nintendo Research & Development 1.
The Game & Watch handheld series was essential in the eventual development of the Game Boy. It is believed that in 1979, Gunpei Yokoi, traveling on a Shinkansen (bullet train), saw a bored businessman playing with an LCD calculator by pressing the buttons. It was then that Yokoi thought of an idea for a watch that doubled as a miniature game machine for killing time. He dreamed of doing something considerably more fun with the same basic technology. The game and watch used the same LR4x/SR4x "button-cell" batteries, used in most laser pointers or handheld calculators of the time. They are based on a 4-bit CPU from the Sharp SM5xx family, that include a small ROM and RAM area and an LCD screen driver circuit. The modern "cross" D-pad design came later. It wasn't developed / implemented by Yokoi until 1982 and that was specifically for the Donkey Kong handheld game. The D-pad's design, which proved to be very popular for subsequent Game & Watch titles, was later patented and earned a Technology & Engineering Emmy Award. It would be a cornerstone in the Game Boys success.
Believe it or not the Game Boy was not actually the first handheld games machine with interchangeable cartridges – that was the Microvision, released in 1979 and described as a "programmable electronic game system" by its manufacturer, Milton Bradley. The console itself was just a shell / container with a small screen and each game cart had its own central processor and memory chip. The machine was bundled with a clone of the classic Atari game Breakout named Block Buster. It was an idea that was ahead of its time. Ten years later, one of the Game Boy launch games was Alleyway, which was also a clone of Breakout. The Microvision had a library of 11 interchangeable cartridges, an LCD matrix screen and a fairly stable battery life. Regrettably or fortunately for Nintendo, technology just wasn't advanced enough at the time. The Microvision's 16-by-16 resolution screen and 0.1 MHz CPU were barely enough to move pixels around the screen.
Yokoi had come up with a pivotal design philosophy – "Lateral Thinking with Withered Technology" – which meant using cheap, readily available components in interesting ways. Despite this there were rumblings internally within Nintendo. The original internal code name for the Game Boy was "Dot Matrix Game", and the initials DMG came to be featured on the final product's model number: "DMG-01" but the DMG received the derogatory nickname "DameGame" from Nintendo employees, with dame being Japanese for 'hopeless' or 'lame'. These worries were completely unnecessary! When the Game Boy launched in Japan on the 21st of April, 1989, at the price of 12,500 yen, it immediately sold out of its initial run of 300,000 units. The must purchase game for the system was Super Mario Land, which replicated many features of the classic Super Mario Bros series but in handheld form. That game alone would go on to sell over 18 million copies worldwide.
A custom 8-bit Sharp LR35902 CPU, 8 KiB internal S-RAM, coupled with 8 KiB internal Video RAM, one main speaker or headphone port that outputs stereo sound and a purpose built, reflective STN LCD 66 mm (2.6 in) display, that was capable of 4 shades of light to very dark olive green, doesn't sound like much now but at the time the Game Boy was light years ahead of its competitors. Nintendo had a stangle hold on the portable / handheld video game market in the east. By the time of the US launch in July 1989, games industry entrepreneur Henk Rogers and Nintendo of America chief Minoru Arakawa had secured the handheld rights to cult "falling object" puzzler Tetris. It was designed by Russian programmer Alexey Pajitnov and originally distributed purely on the PC (to moderate success) but when bundled with the Game Boy it became a smash hit, attracting a new audience of casual users with its simple yet addictive gameplay. Tetris would go on to sell 35 million copies on Game Boy alone. The Game Boy sold 40,000 units in the U.S on its first day!
Shortly after the introduction of the Game Boy, Sega and Atari also released handheld consoles, the Sega Game Gear and the Atari Lynx. Both had superior color LCD displays but both because of this suffered from short battery life and limited game availability. The Sega Game Gear even earned the reputation "of being the fastest way to burn through 6 AAA batteries while playing games on the go.." due to its backlight being comparible to a "compact fluorescent tube". Nintendo's Game Boy on the other hand managed approximately 15 hours of gameplay from 4 AA batteries. Combine that with an ever growing, quality games library and it was inevitable that there would only be one winner. In fact at a March 14th, 1994 press conference in San Francisco, Nintendo vice president of marketing Peter Main answered queries about when Nintendo was coming out with a color handheld system by stating that sales of the Game Boy were strong enough that it had decided to hold off on developing a successor handheld for the near future.
HDMYBOY Limited Edition Prototype
In December of 2014, two brothers, Josh and Zanes, had a Kickstarter campaign that was supported by 200 backers. Despite interest from across 6 continents, who pledged €25,000 between them, the kickstarter failed when the HDMYBOY did not reach its goal of €65,000. This meant the brothers received zero funds.
As is probably obvious, this product has no affiliation with Nintendo. Josh and Zanes had to set about trying to acquire alternative funding. They decided to take a new approach. To try, to learn, to adapt and try again. Josh and Zanes switched to Plan B, which was split into two phases: Research & Development and Production. During Research & Development they aimed to spend 2 to 3 months finalising the design. They also aimed to hand build 25 numbered limited edition prototypes including a Game Boy for €250 which could be ordered on their website via PayPal. On the 19th of March 2016, Josh and Zane announced that these prototypes were no longer available and that they would not be accepting any new orders until they had worked their way through their backlog.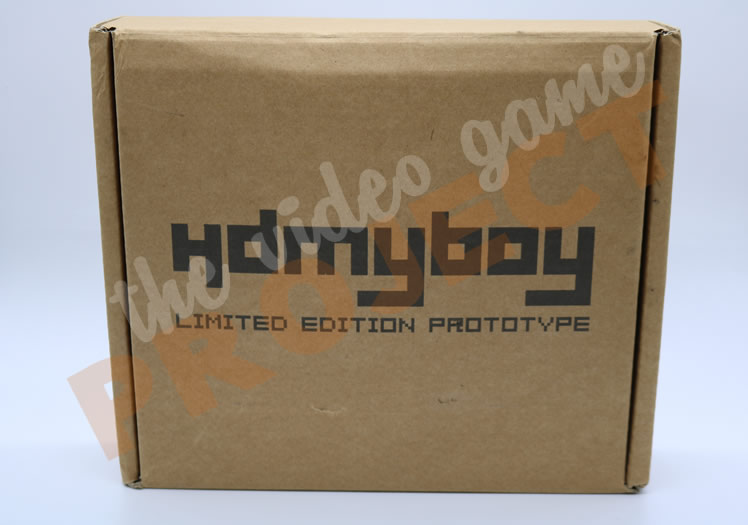 HDMYBOY Box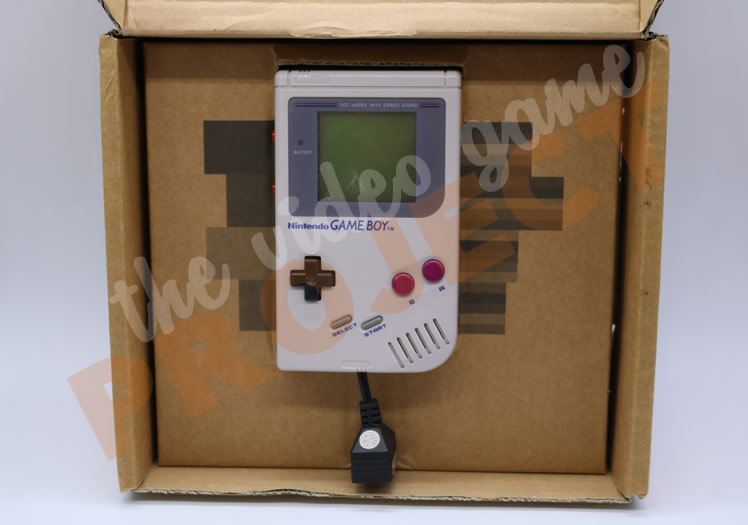 Box Inside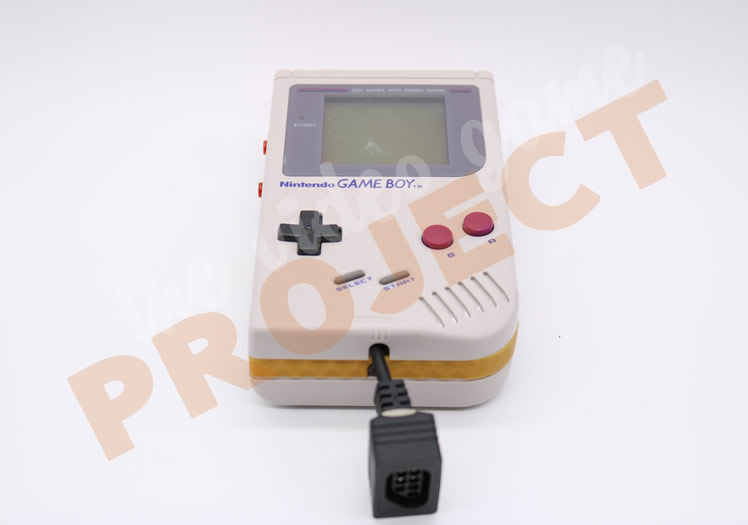 HDMYBOY Front
HDMYBOY Side 01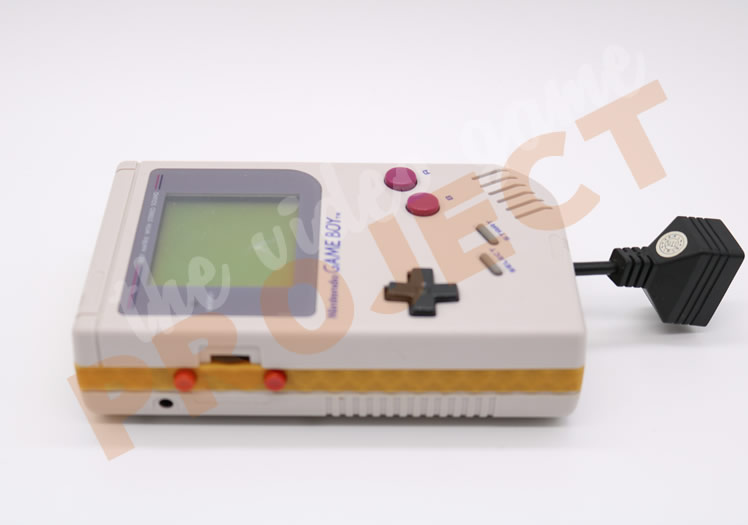 HDMYBOY Side 02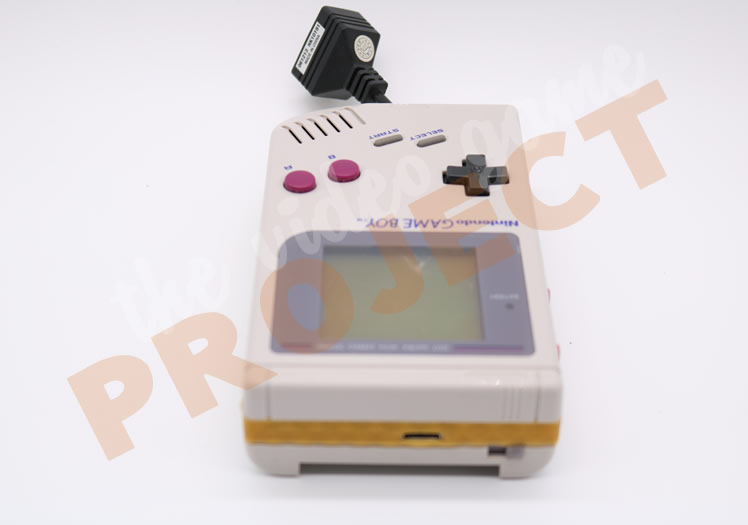 HDMYBOY Top
Top Close Up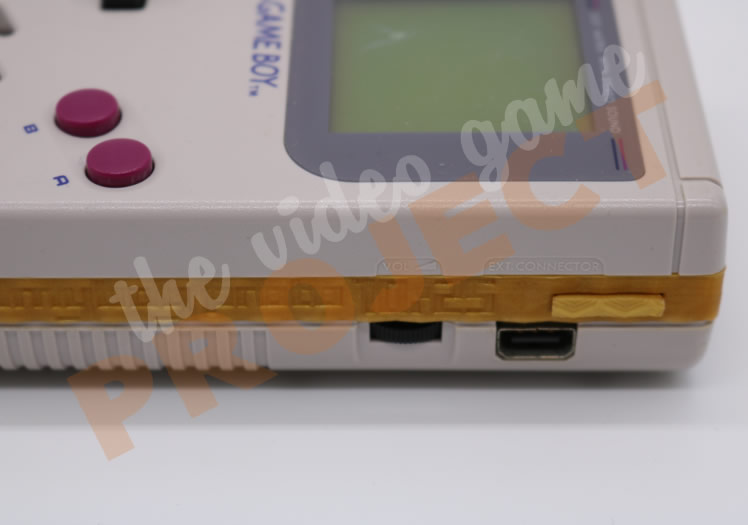 Side 01 Close Up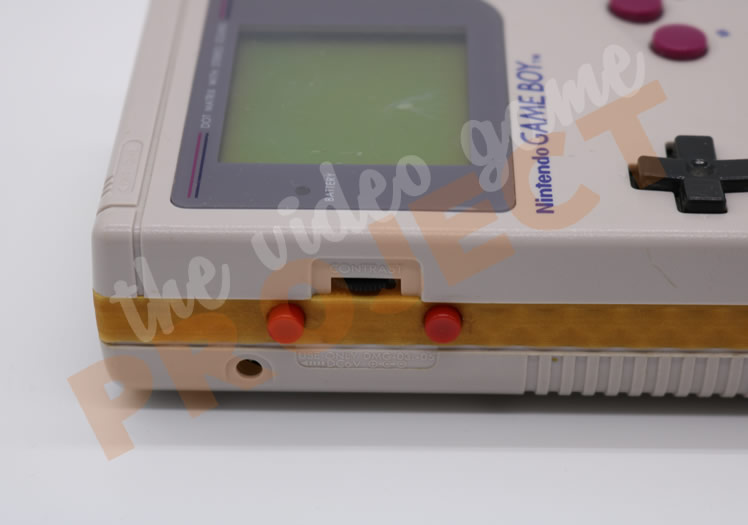 Side 02 Close Up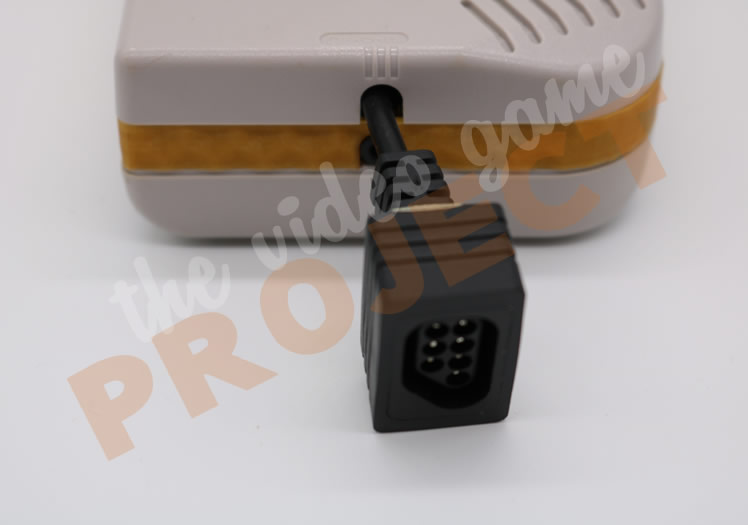 Bottom Close Up
SHARE THIS PAGE