The Video Game Project
A Closer Look At The Prototypes That Became Your Favourite Games!
Illusion Of Gaia Super Nintendo Prototype
Illusion of Gaia (released in Japan as Gaia Gensōki and in Europe and Australia as Illusion of Time) is an action role-playing game that was released for the Super Nintendo Entertainment System. Developed by Quintet, Enix published the game in Japan, and Nintendo published it worldwide. A pre-release, English-language version of Illusion of Gaia was leaked onto the World Wide Web in the form of a ROM file. This pre-release version contained a number of differences in presentation and translation as compared to the final English-language version. For example, the prototype version contained a different title screen, based on the original Japanese-version title screen. The pre-release version portrayed small sprites of the game's main characters running on the surface of a comet. The final version released in the United States came bundled with an instruction booklet that contained one image of an early title screen, which still contained the small sprites at the bottom; however, this version had the correct title. In the leaked prototype, the title was presented as SoulBlazer: Illusion of GAIA.
Another notable difference was that many of the original Japanese names were in the English-language pre-release version. For instance, the character "Will" was named "Tim," the character "Kara" was named "Karen" (one instance of this name remained in the released version), and so on. Some of the script of the English-language prototype was different from the final version. An example included the character "Jeweler Gem" being portrayed as more "sinister". Finally, Nintendo was not listed in the pre-release version's title credits. It is assumed that the prototype was developed before Nintendo of America decided to publish and market the game in the United States. When Nintendo decided to be the United States publisher, the title was changed and a logo was specifically redesigned to resemble the logo of Nintendo's popular The Legend of Zelda game franchise.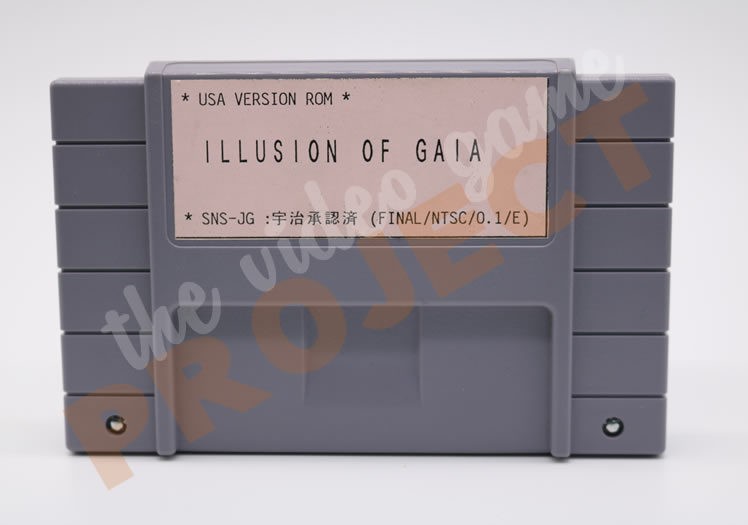 Proto - Front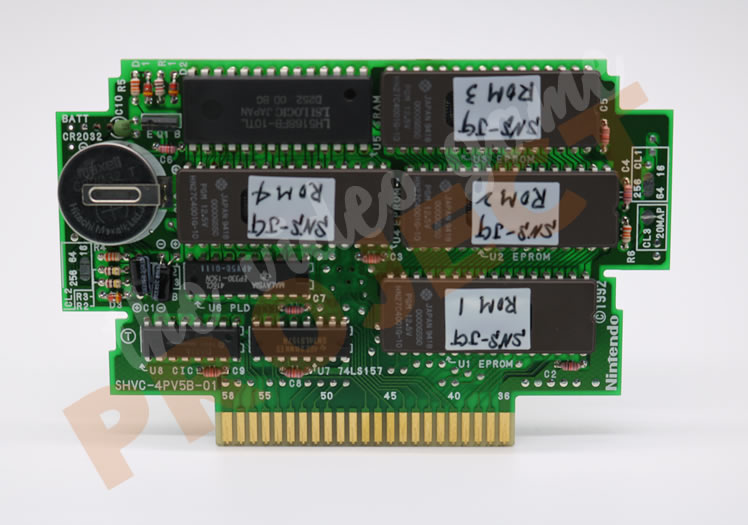 Proto - PCB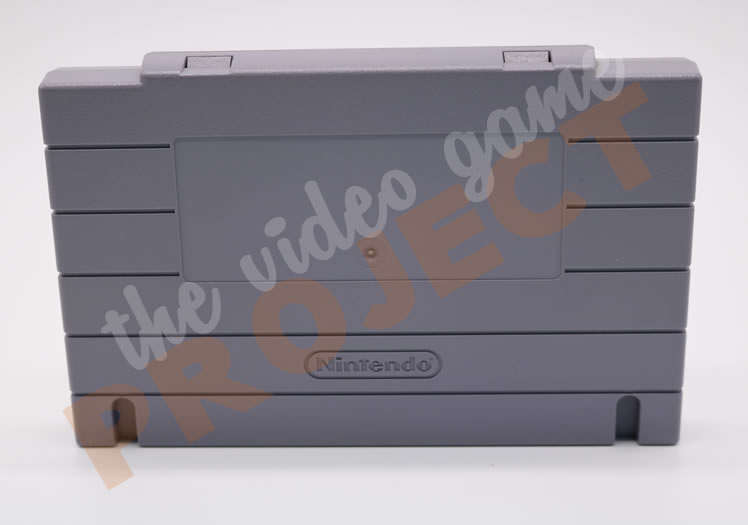 Proto - Back
SHARE THIS PAGE