The Video Game Project
A Closer Look At The Prototypes That Became Your Favourite Games!
Kawasaki Superbike Challenge Artwork Scans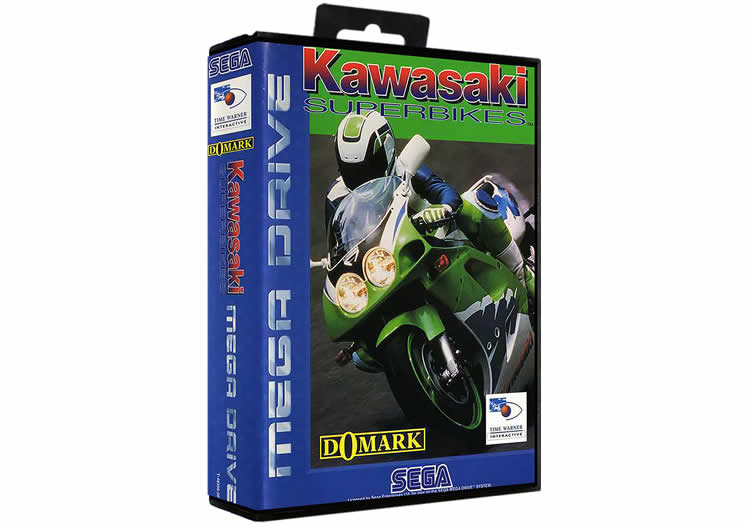 Kawasaki Superbike Challenge, known as Kawasaki Superbikes in Europe, is a motorcycle racing game that uses the same engine as the Sega Genesis game, F1. It includes 14 standard-length race tracks, plus the Suzuka 8 Hours endurance race, available in both training and Championship modes. The game is unlicensed (except by Kawasaki), so all riders and teams are fictional.
While all versions of Kawasaki Superbike Challenge (it was also released on the Super Nintendo & Game Gear) have the same underlying structure to gameplay, all take a different approach to graphics and presentation with varying results. The Mega Drive and Super NES versions opt for a first-person perspective and attempt to render parts of the courses in 3D. In both cases, frame rate is affected, but while the Super NES version runs faster than its Mega Drive sibling (roughly 5-10 more frames per second, though both run below 30FPS and exhibit minor slowdown in busy scenes), the Mega Drive renders all its scenery in 3D (save for rival bikes which are sprites). On the Super NES, scenery such as trees and spectators are also sprites, with only the occasional piece of 3D geometry being rendered in 3D. The Super NES also has less scenery than the Mega Drive version, which renders walls, buildings, street lamps, bridges and rounded tunnels. Sprites are also scaled and rotated in real time on the Mega Drive, despite the console lacking the native hardware support to do so. Conversely, no sprite scaling is in place on the Super NES, with the engine swapping out different sized sprites and creating a "jerky" look in the process.
Performance of the Mega Drive version can be improved signficantly by using a "turbo mode" option, which pans the camera further back and reduces the size of in-game sprites. Such a system was seen in Lankhor's previous release, F1 but Kawasaki does have more polygonal roadside objects than F1. Players are given the ability to turn on or off weather (during rainy days the graphics are darker and the bike has less traction). The number of laps on each course can be 5, 10 or 15, and there are four skill levels. Some changes have been made to how the vehicle handles, to emphasize the switch from cars to bikes.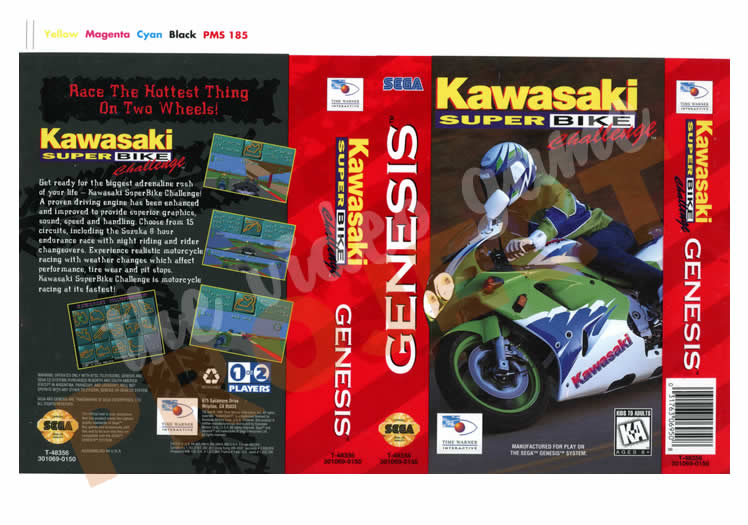 Cover Art
SHARE THIS PAGE