The Video Game Project
A Closer Look At The Prototypes That Became Your Favourite Games!
Ken Griffey Jr.'s Winning Run Display Only Box Art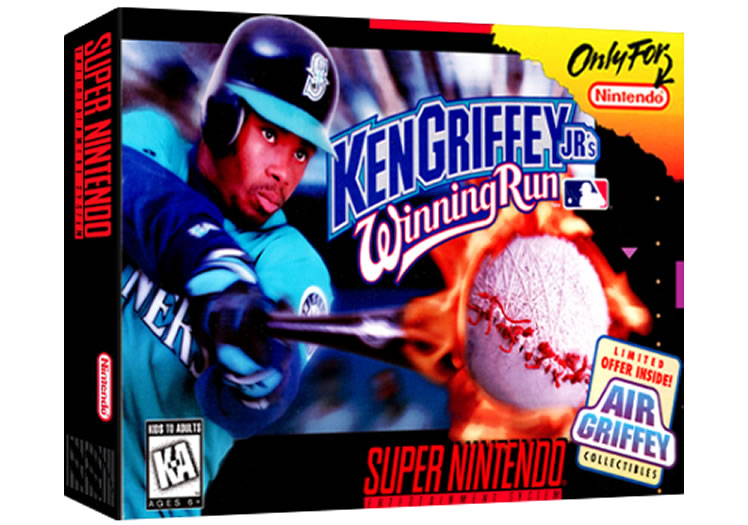 Ken Griffey Jr.'s Winning Run is a baseball video game developed by Rare for the Super Nintendo Entertainment System that is named after the baseball player Ken Griffey Jr. It is the follow-up to Nintendo's previous Ken Griffey Jr. Presents Major League Baseball.
The game's title is derived from the final play of the 1995 American League Division Series featuring the Seattle Mariners and New York Yankees. On a play that is sometimes credited with "saving baseball in Seattle," Griffey scored the game's winning run all the way from first base, on a close play in the bottom of the 11th inning.
Due to the lack of a Major League Baseball Players' Association license, Griffey is the only player in the game to use his actual name.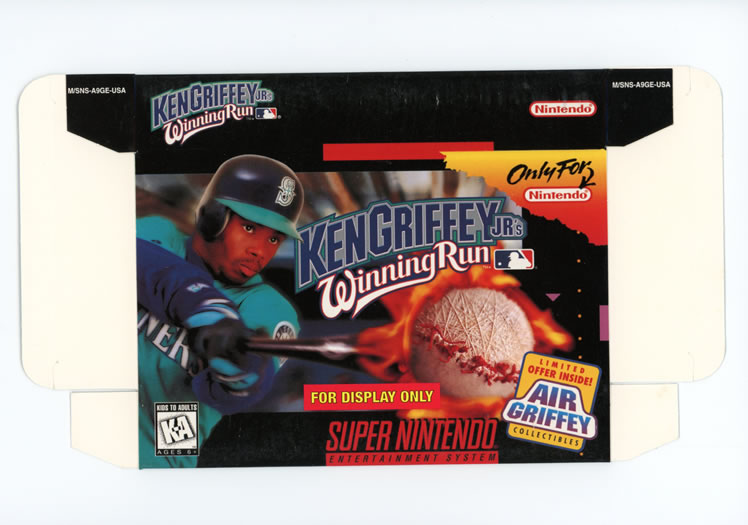 Display - Front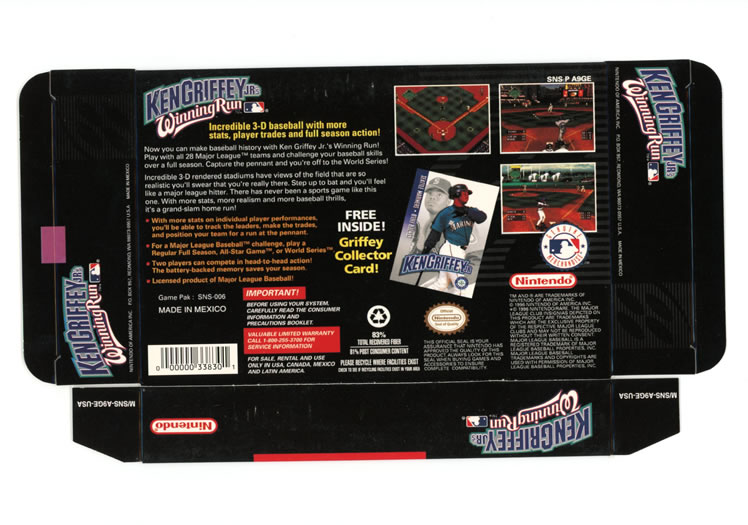 Display - Back
SHARE THIS PAGE