The Video Game Project
A Closer Look At The Prototypes That Became Your Favourite Games!
Kirby's Avalanche Display Only Box Art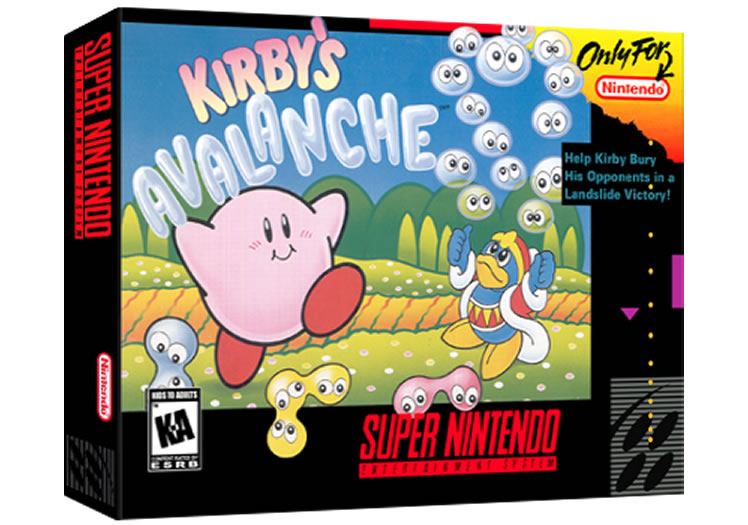 Kirby's Avalanche, known in Europe as Kirby's Ghost Trap, is a puzzle video game co-developed by HAL Laboratory, Compile and Banpresto. It was released by Nintendo on February 1, 1995, in Europe and on April 25, 1995, in North America for the Super Nintendo Entertainment System. It is the Western release of Japanese Super Puyo Puyo. There game was never released in Japan and the game remains the only Kirby title not released there.
In the game, King Dedede has challenged Kirby and other members of Dream Land to an Avalanche Competition at the Fountain of Dreams. Kirby decides to take on the challenge, battling his way through the forest in Avalanche matches against an assortment of his old foes from Kirby's Dream Land and Kirby's Adventure (including recurring bosses such as Whispy Woods, Kracko and Meta Knight), and ultimately to a final showdown at the Fountain of Dreams with King Dedede to win the Cup.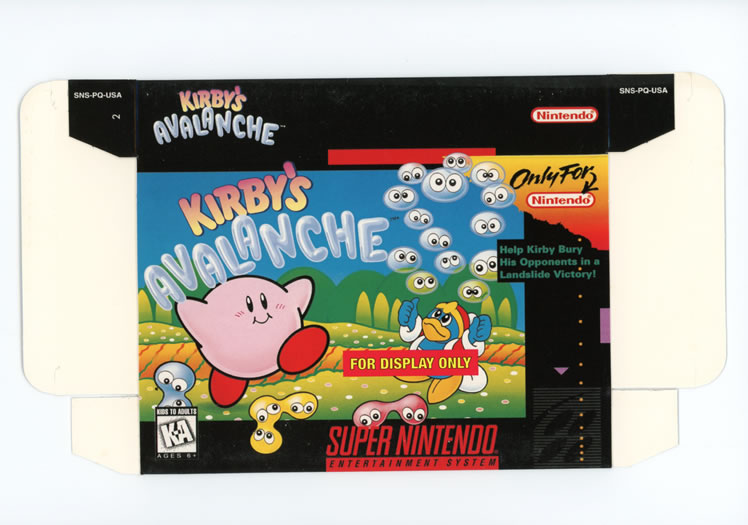 Display - Front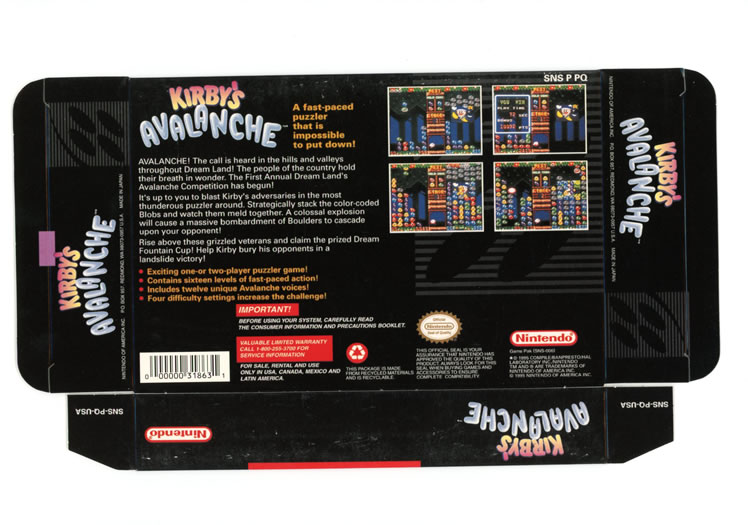 Display - Back
SHARE THIS PAGE