The Video Game Project
A Closer Look At The Prototypes That Became Your Favourite Games!
Kirby's Dream Course Display Only Box Art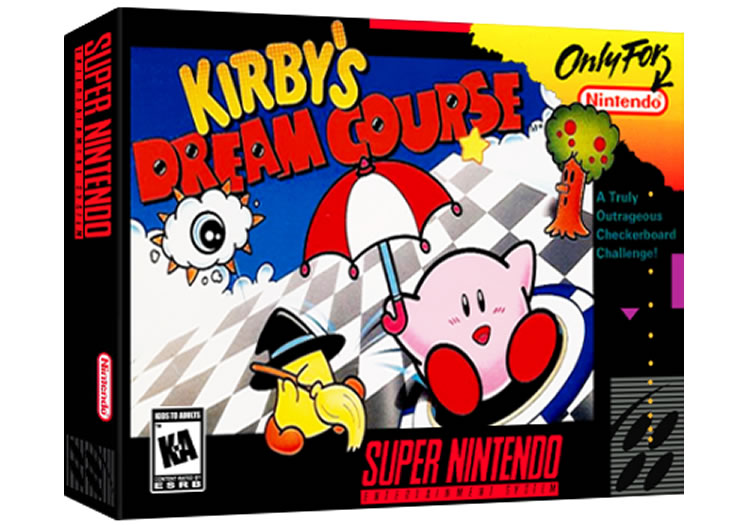 Kirby's Dream Course is a miniature golf video game developed jointly by HAL Laboratory and Nintendo EAD and published by Nintendo for the Super Nintendo Entertainment System in 1994. It is one of four Kirby video games released for the console.
Kirby's Dream Course began as a miniature golf game entitled Special Tee Shot, which eventually released in Japan only on the Satellaview add-on. It was only midway through development that the developers retooled it with elements from the Kirby series. By this time, it had the working title "Kirby's Tee Shot". The development team comprised a mix of staff from HAL Laboratory and Nintendo EAD. The game was featured on some Super Nintendo packaging featuring a Special Tee Shot logo.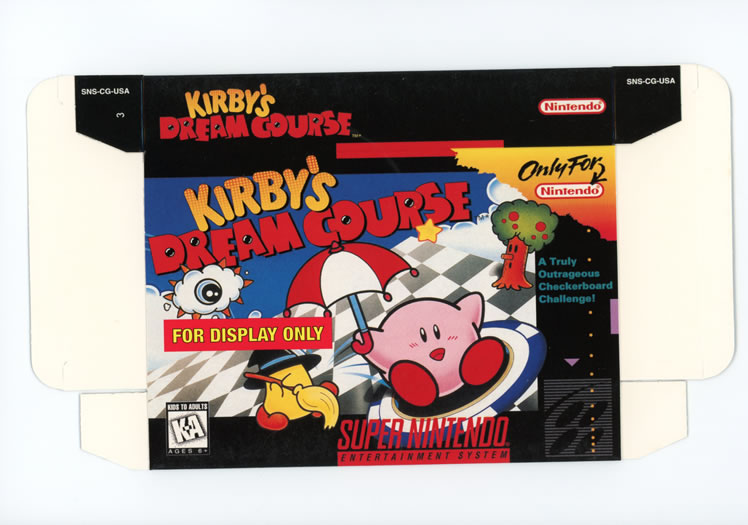 Display - Front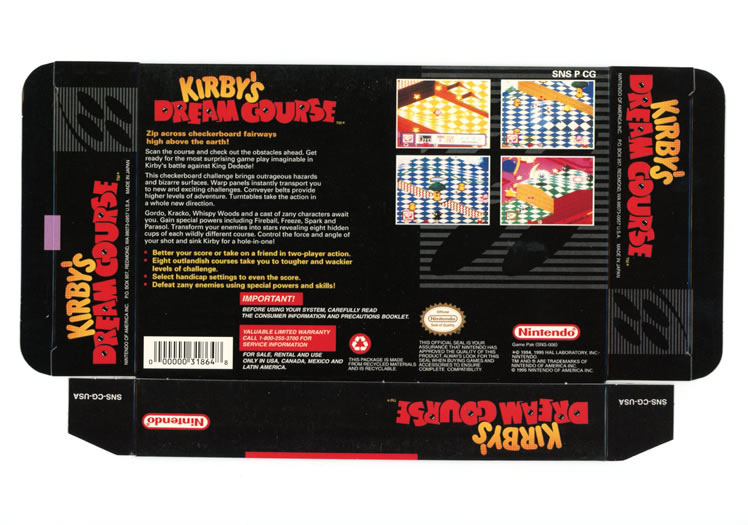 Display - Back
SHARE THIS PAGE