The Video Game Project
A Closer Look At The Prototypes That Became Your Favourite Games!
The Magical Quest Starring Mickey Mouse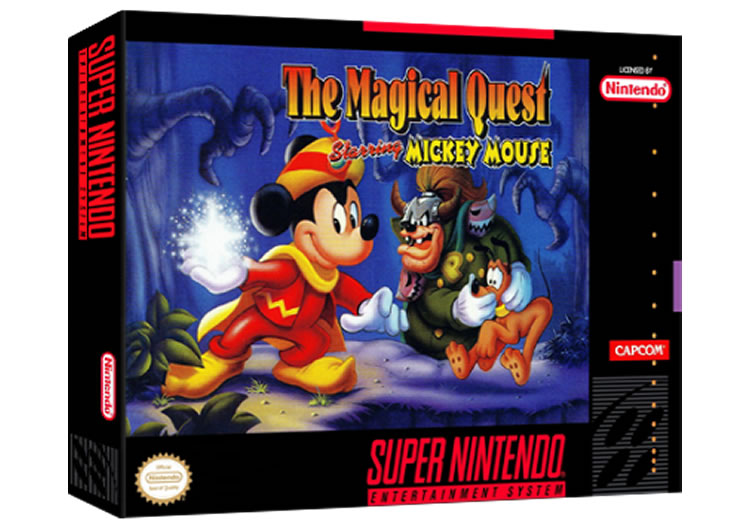 The Magical Quest Starring Mickey Mouse, the first game in the series, was released for the Super Nintendo Entertainment System at the end 1992 in Japan and North America and in Europe in 1993. In six different levels and with four different special power outfits it features Mickey Mouse on his journey to find his dog Pluto. The game, and especially its outfit system and graphics, received mostly positive reviews. It was criticized, however, for being relatively short.
In the game, Mickey Mouse, Pluto, Goofy and Donald Duck are playing catch in the park. When it is Goofy's turn to throw the ball, he accidentally throws it too far. Pluto runs off chasing the ball and Goofy runs after Pluto, leaving Mickey alone. Mickey goes searching for his friends after a while, but falls down a cliff into a strange magical land. Later, Mickey meets an old wizard who tells Mickey that Pluto was taken by the evil king Pete. Mickey sets out to find his friend and stop Pete's tyranny!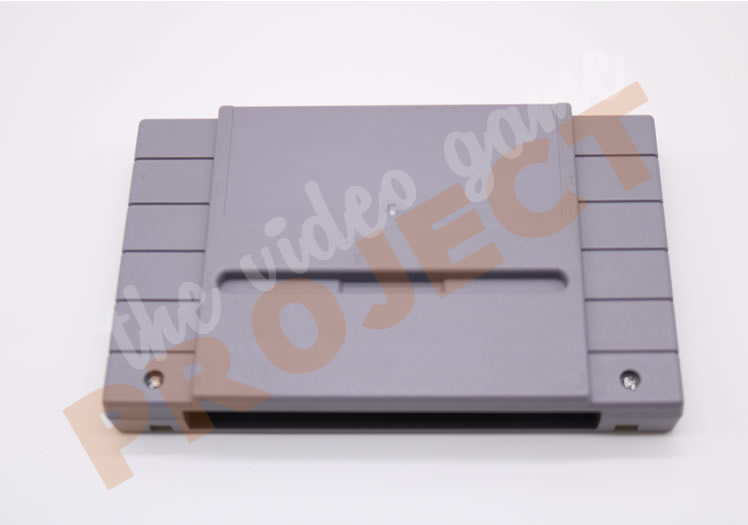 Proto - Front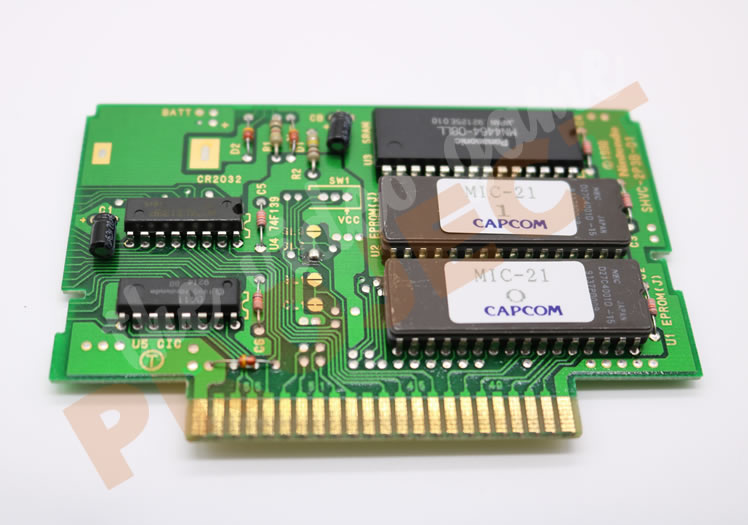 Proto - PCB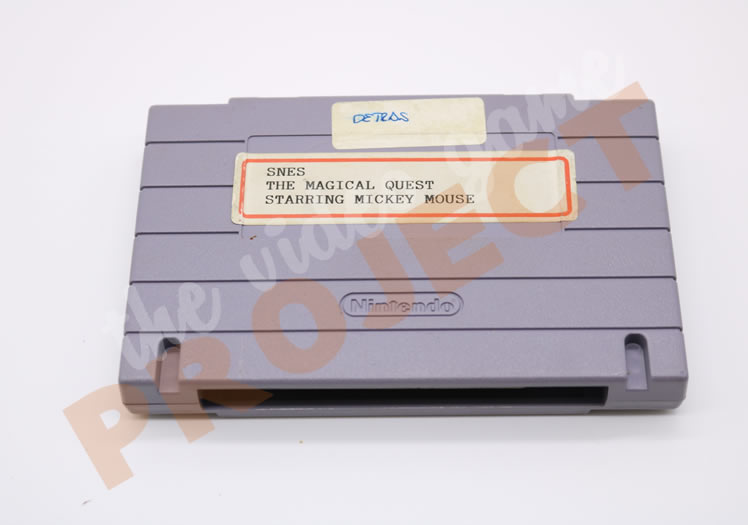 Proto - Back
SHARE THIS PAGE