The Video Game Project
A Closer Look At The Prototypes That Became Your Favourite Games!
Unreleased Oscar's Thrash Race Prototype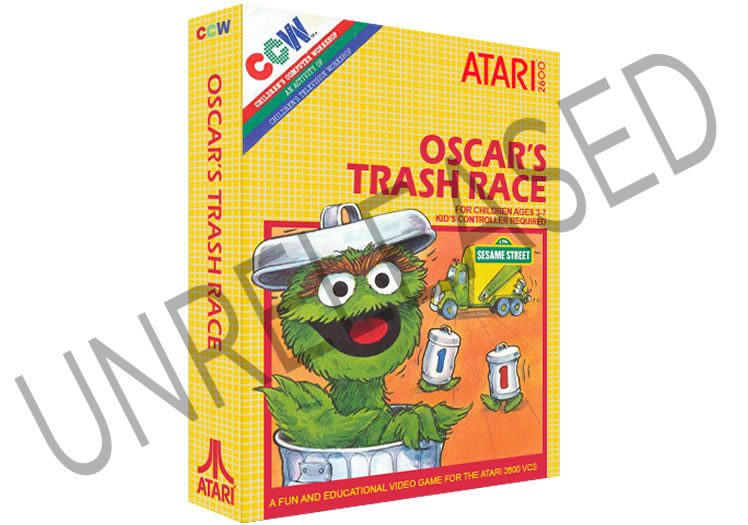 When Atari created their children's series for the 2600 they needed several popular characters to slip into games. Sesame Street (which was extemely popular at the time) was one of the first places they looked. Cookie Monster, Oscar the Grouch, Ernie, Big Bird, and Grover were all given their own games in the Children's Workshop Series (CCW). A sixth CCW title called Count's Castle was also planned but never finished.
The goal of this game is to correctly pick the trash can that matches the number of objects shown and move the grouch in the trash can towards the junk strewn at the bottom of the screen. Once you've picked up all the trash, Oscar must race back to the starting line before Slimy the worm reaches the other end of the screen. You can increase the difficulty further by selecting a rainy day variation or the game in which mud puddles appear that you must jump for points.
Proto - Front
Proto - Top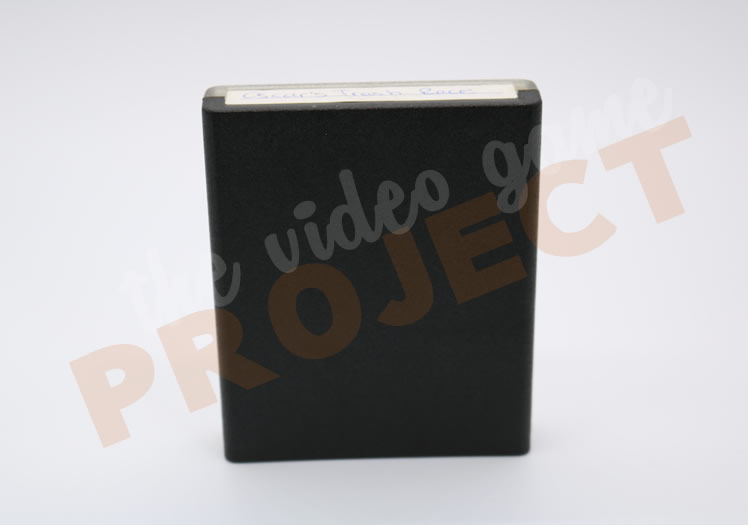 Proto - Back
SHARE THIS PAGE