The Video Game Project
A Closer Look At The Prototypes That Became Your Favourite Games!
Pilot Wings Display Only Box Art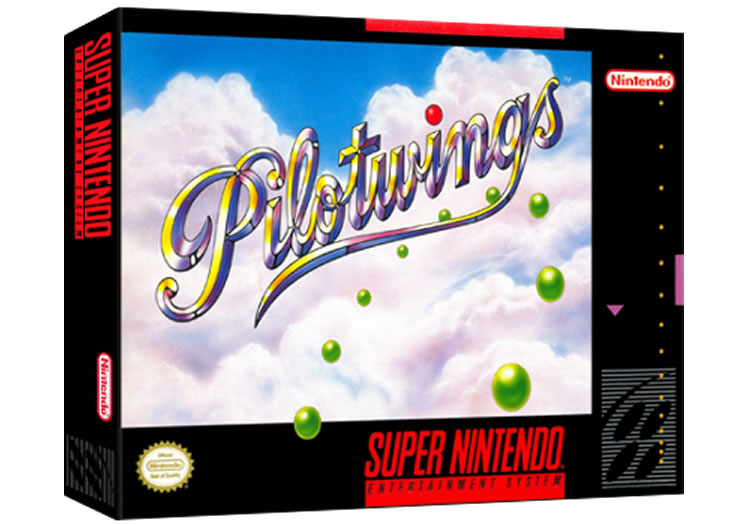 Pilotwings is a video game developed and published by Nintendo for the Super Nintendo Entertainment System. The game was originally released in Japan in December 1990, shortly after the launch of the Super Famicom in the country. It was also released as a launch title for the SNES in August 1991 in North America, with a European release following in 1992.
Pilotwings is an amateur flight simulator game in which the player attempts to earn pilot licenses through lessons in light plane flight, hang gliding, skydiving, and the use of a rocket belt. Bonus stages and levels involving an attack helicopter are also available. Each event offers unique controls and gameplay mechanics. To increase the realism of the game's flight simulation, the developers extensively utilized the SNES's Mode 7 capability, which mimics 3D graphics by rotating and scaling flat objects.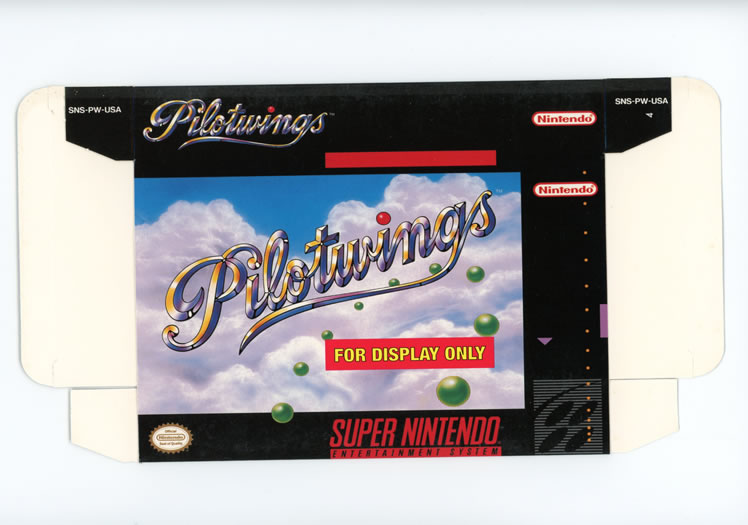 Display - Front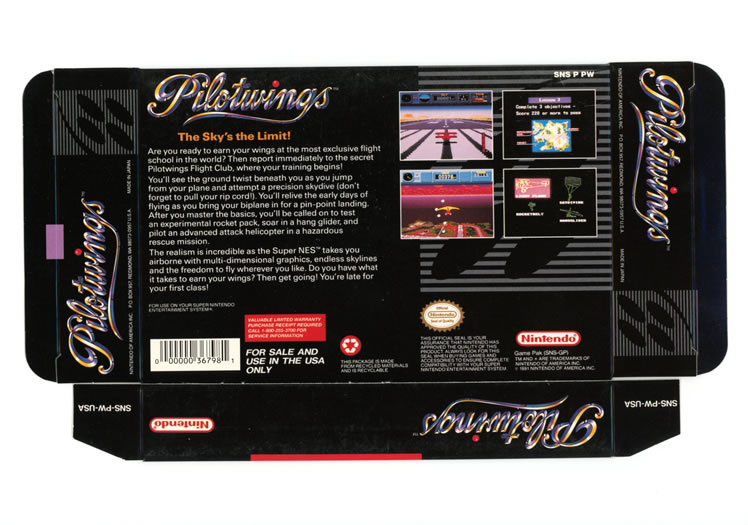 Display - Back
SHARE THIS PAGE