The Video Game Project
A Closer Look At The Prototypes That Became Your Favourite Games!
Pinocchio Display Only Box Art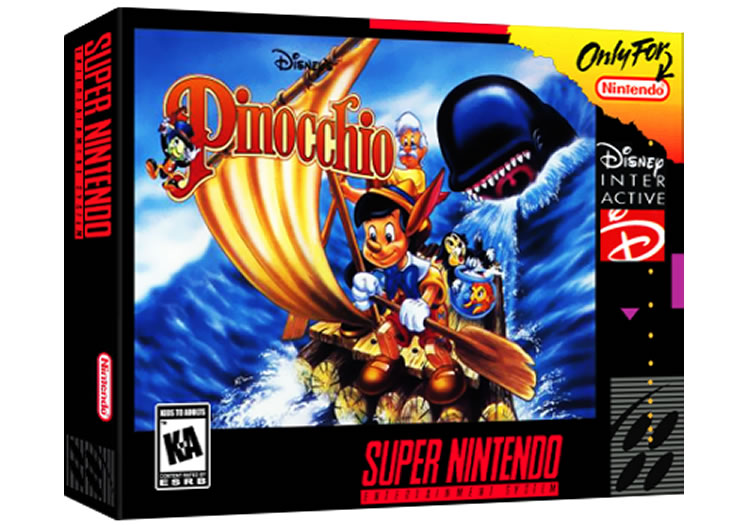 Disney's Pinocchio is a platform puzzle adventure game from Virgin Interactive. It was released in 1996 for the Game Boy, Super NES, and Sega Genesis and is based on Walt Disney's animated feature film Pinocchio, originally released in 1940. A port of the game was scheduled to be released for the Sega 32X but was eventually cancelled.
The game uses intertitles between levels to convey the story, in the form of a children's storybook. Pinocchio travels from home and must choose to go to School or Easy Street (though the choice does not affect the level order). He then travels from Stromboli's marionette show to Pleasure Island and then into the sea, where he saves Geppetto from inside Monstro and they escape.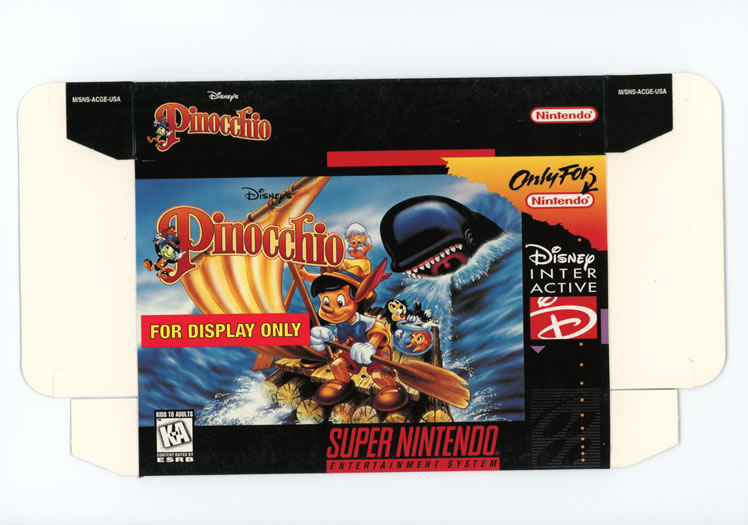 Display - Front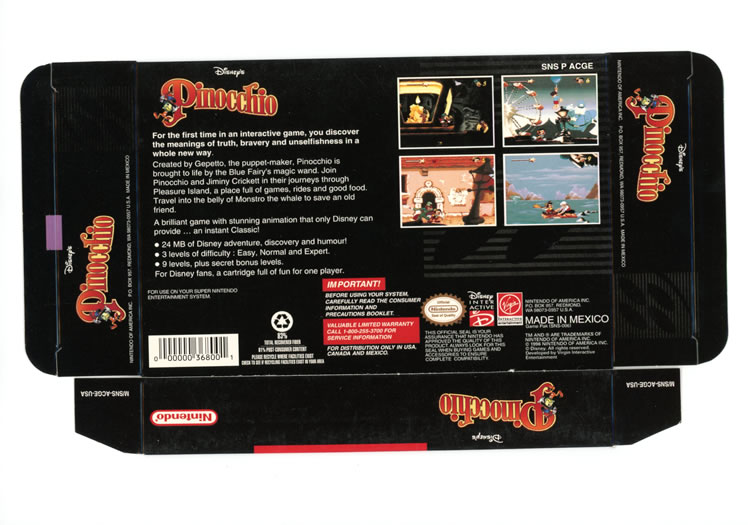 Display - Back
SHARE THIS PAGE