The Video Game Project
A Closer Look At The Prototypes That Became Your Favourite Games!
Playstation 2 Prototype, Debug & Sample Hardware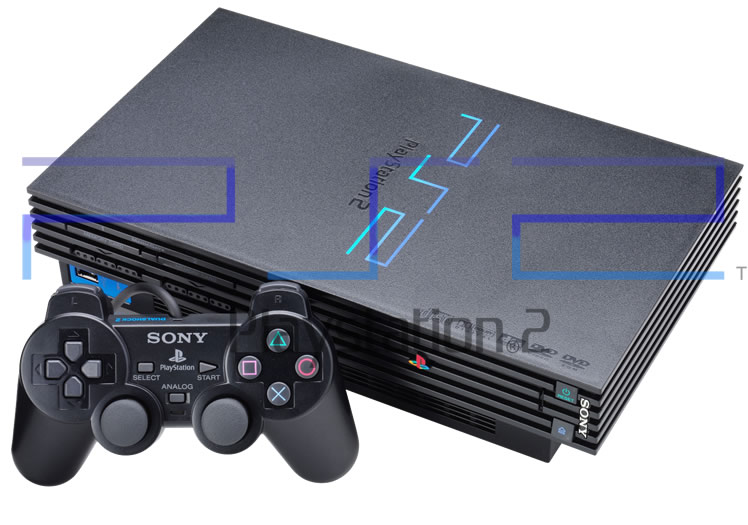 The PlayStation 2 or PS2 for short, is a home video game console developed and marketed by Sony Computer Entertainment. Alhough Sony has largely kept details of the PlayStation 2's development a secret, work on the console began around the same time that the original PlayStation was released, in late 1994. It is believed that it was developed on the West Coast of the U.S.A by former members of Argonaut Software. Roll forward a few years and by 1997 word had leaked to the press that the console would have backwards compatibility with the original PlayStation, a built-in DVD player, and Internet connectivity. Sony officially announced the PlayStation 2 on March 1st, 1999. They had positioned their upcoming video game console to be a competitor to Sega's Dreamcast, a console that launched very successfully in North America later that year, selling over 500,000 units within two weeks.
Soon after the Dreamcast's North American launch, Sony unveiled the PlayStation 2 at the Tokyo Game Show on September 20th, 1999. They had fully playable demos of upcoming PlayStation 2 games including Gran Turismo 2000 (released as Gran Turismo 3: A-Spec) and Tekken Tag Tournament. Their sole aim? Show the PS2's graphic abilities and power!
Sony's Playstation 2 uses the Emotion Engine CPU, a custom-designed processor based on the MIPS architecture with a floating point performance of 6.2 GFLOPS, and the custom-designed Graphics Synthesizer GPU, with a fillrate of 2.4 gigapixels/second, capable of rendering up to 75 million polygons per second. When accounting for features such as lighting, texture mapping, artificial intelligence, and game physics, it has a real-world performance of 3 million to 16 million polygons per second. It also features 2 USB ports, and 1 IEEE 1394 (Firewire) port (SCPH-10000 to 3900x only) and a hard disk drive can be installed in an expansion bay on the back of the console (only available on certain models). The PS2 is even capabable of natively outputing video resolutions on SDTV and HDTV from 480i to 480p while other games, such as Gran Turismo 4 and Tourist Trophy are known to support up-scaled 1080i resolution. Digital (S/PDIF) audio can outputed by the console via its TOSLINK connector which outputs 2.0 PCM, and 5.1 channel sound in Dolby Digital and DTS formats!
The PS2 was launched in March 2000 in Japan, October in North America, and November of the same year in Europe. The console sold close to one million units in Japan on the first day alone. Their success would have been greater, but the console turned out to be difficult to manufacture, due to lack of parts / other technical issues and soon Sony ran into supply problems. When the machine was launched in the UK, only 80,000 units were available. These were snapped up immediately, so for the first few weeks, only software and peripherals were available. Manufacturing faults had also crept in. Several consoles were blowing a fuse after only a short amount of use. Lack of stock meant there was a huge demand however and people even went as far as to purchase the PS2 online through auction websites, some paying over one thousand dollars just for the console alone!
It initially sold well partly on the basis of the strength of the PlayStation brand and the console's backward compatibility, selling over 980,000 units in Japan by March 5th, 2000, one day after launch. This allowed the PS2 to build on the large install base established by the original PlayStation, another major selling point over the competition. Later Sony added new development kits for game developers and more PS2 units for consumers. The PS2's built-in multimedia functionality also expanded its audience beyond the gaming community, as its debut pricing was the same or less than a standalone DVD player at the time. This made the console a low cost entry into the home theater market.
The success of the PS2 at the end of 2000 caused Sega problems both financially and competitively and in March 2001 they announced the discontinuation of the Dreamcast, just 18 months after its successful Western launch. It would be six months before Sony would face competition from new rivals in the form of Nintendo's GameCube and Microsoft's Xbox. Many analysts predicted a close three-way battle among the three consoles. The Xbox has the most powerful hardware, while the GameCube was the least expensive console, and Nintendo had changed its policy to encourage third-party developers. While the PlayStation 2 theoretically had the weakest specification of the three, it had a head start due to its installed base plus strong developer commitment, as well as a built-in DVD player (the Xbox required an adapter, while the GameCube lacked support entirely). Some considered the PlayStation 2's initial games lineup mediocre but this changed during the 2001 holiday season. The release of several blockbuster games maintained the PS2's sales momentum and held off its newer rivals. Sony also countered the Xbox by temporarily securing PlayStation 2 exclusives for highly anticipated games such as the Grand Theft Auto series and Metal Gear Solid 2: Sons of Liberty. In another bold move as the market shares began to shift, Sony cut the price of the console in May 2002 from US$299 to $199 in North America, making it the same price as the GameCube and $100 less than the Xbox. It also cut the price twice in Japan in 2003.
Sony later manufactured several smaller, lighter revisions of the console known as Slimline models but 2006 saw the announcement and launch of its successor, the PlayStation 3. Even with the release of the PS3, the PS2 remained extremely popular and continued to be produced until January 4th, 2013, when Sony finally announced it had been discontinued after twelve years of production. That's one of the longest lifespans ever of a video game console. Regardless of the announcement, new games for the console continued to be produced until the end of 2013, including Final Fantasy XI: Seekers of Adoulin for Japan, FIFA 13 for North America, and Pro Evolution Soccer 2014 for Europe. Repair services for the system in Japan ended on September 7th, 2018.
Playstation 2 DTL-H1000 Debugging Station
This DTL-H10000 debug unit is an NTSC-J console that operates at 110 / 120 volts. It is capabale of reading PS1 and PS2 retail discs and well as cdr versions of both media (backups, debugs and prototype versions of games). It is not capable of using DVD media of any kind. It is also missing the PS2 HDD expansion bay that was featured on future PS2 "phat" models. Instead it repalced by a PC Card expansion slot that could be connected to an external Playstation 2 hard drive caddy. This particular debug unit was used in house by Square Enix.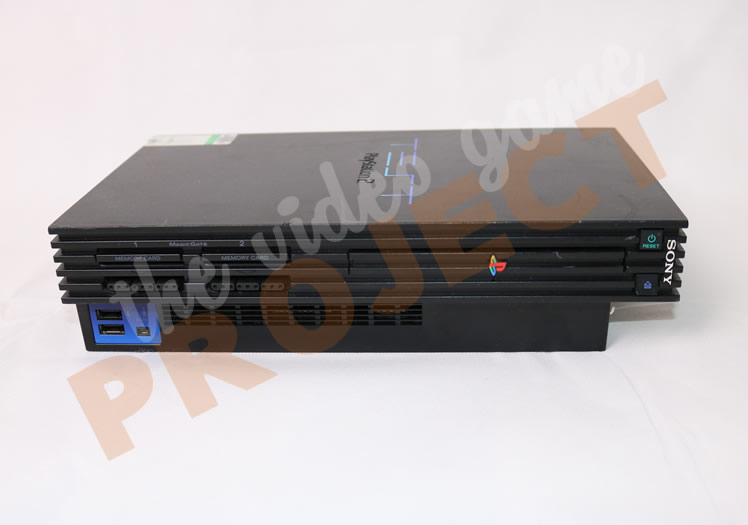 Front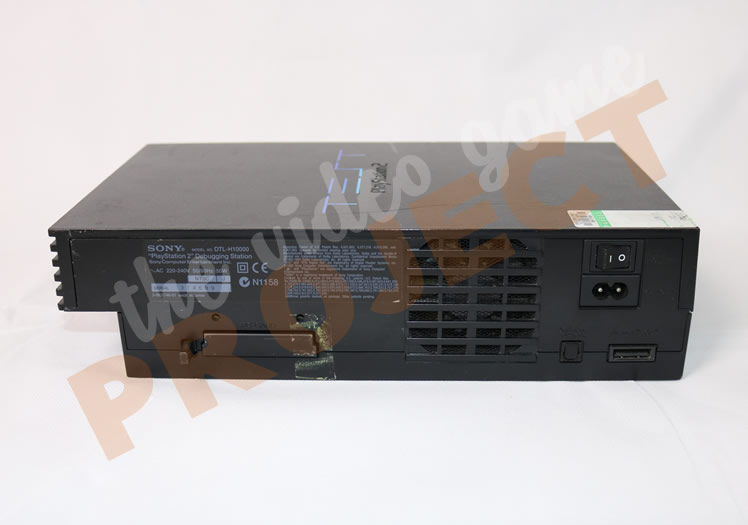 Back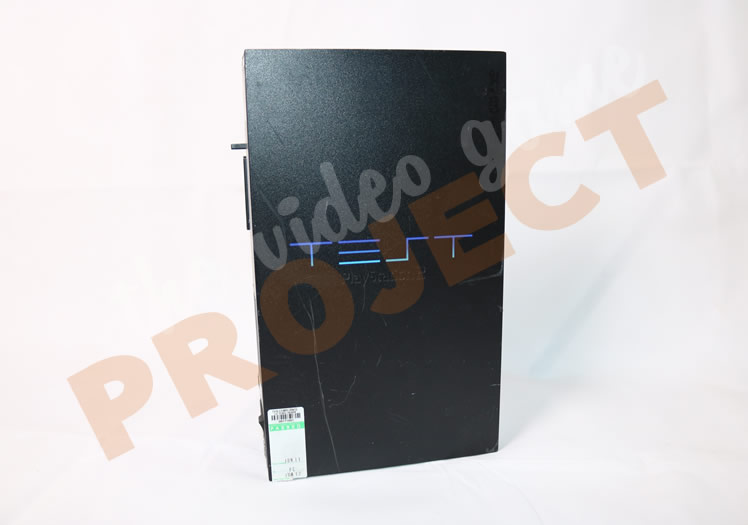 Top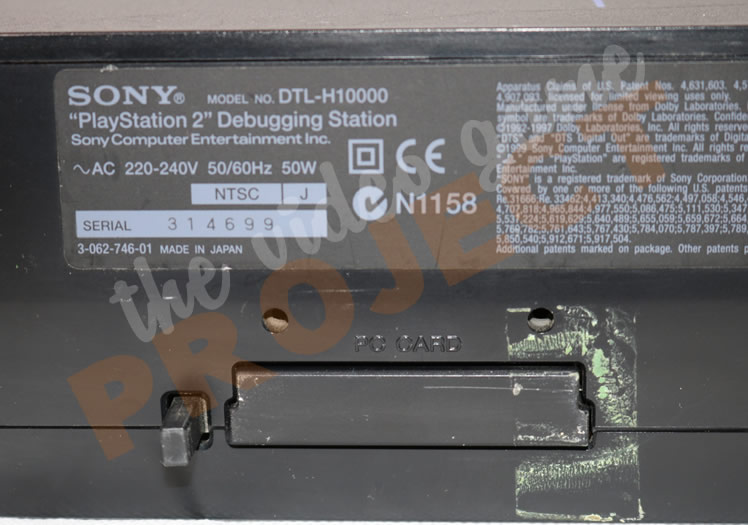 Label Back Close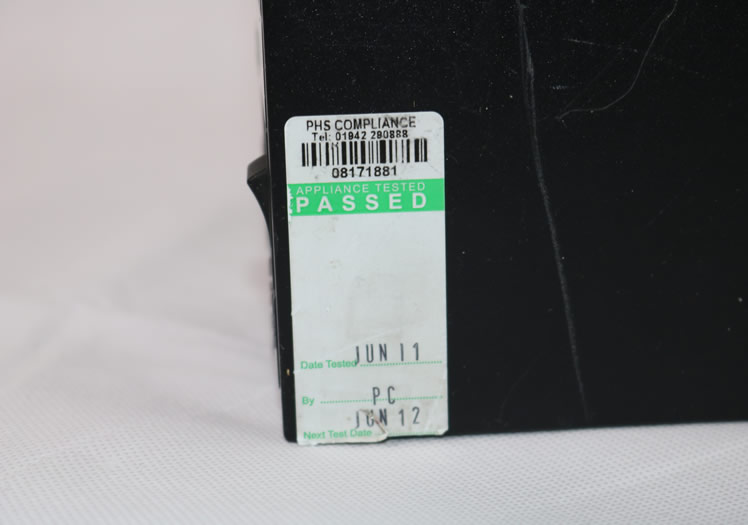 Label Top Close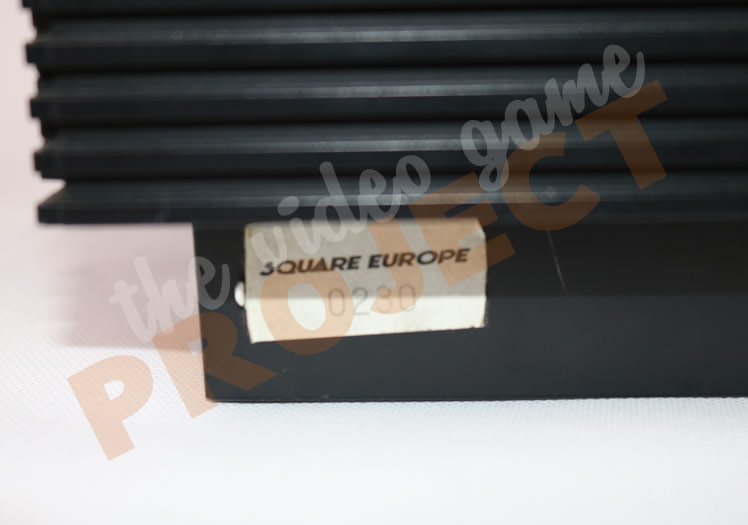 Side Label Close
Playstation 2 DTL-30002 Debugging Station
This DTL-H30002 debug unit is a PAL console that operates at 220 / 240 volts. It is capabale of reading PS1 and PS2 retail discs and well as cdr versions of both media (backups, debugs and prototype versions of games). It is not capable of using DVD media of any kind. Unlike the DTL-H10000, this version of the debugging unit featured the PS2 HDD expansion bay instead of the pc expansion port. As seen on the label, it's marked as not for sale, as is the accompaning hdd. This console was used in house at Sony during the consoles development and features a slightly different outer shell (shinny bottom panel / shinny and matte sides) compared to the final released versions.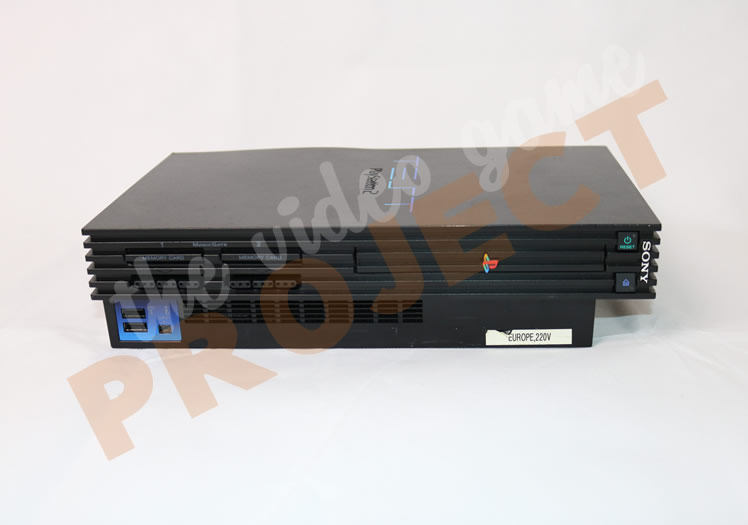 Front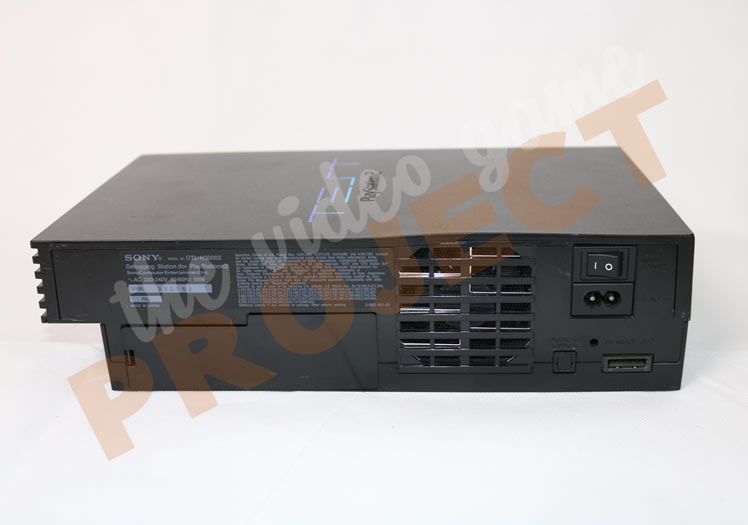 Back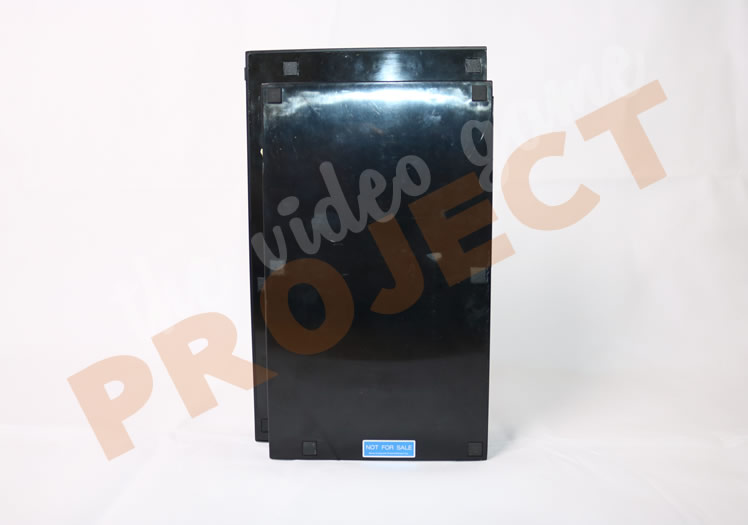 Bottom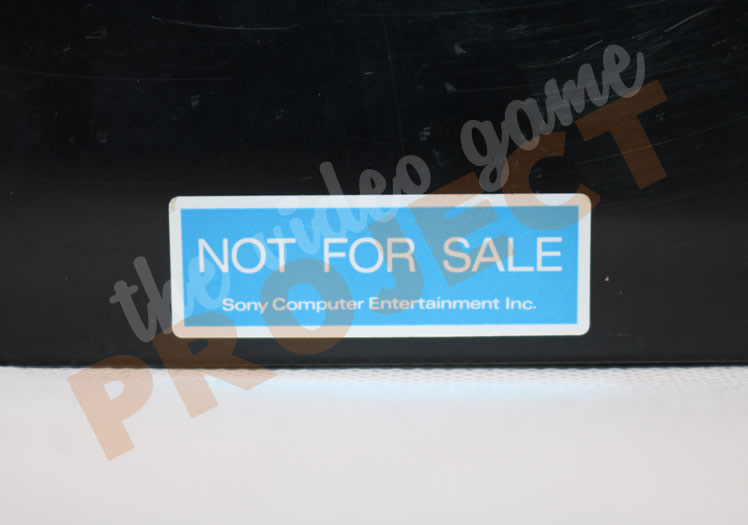 Bottom Close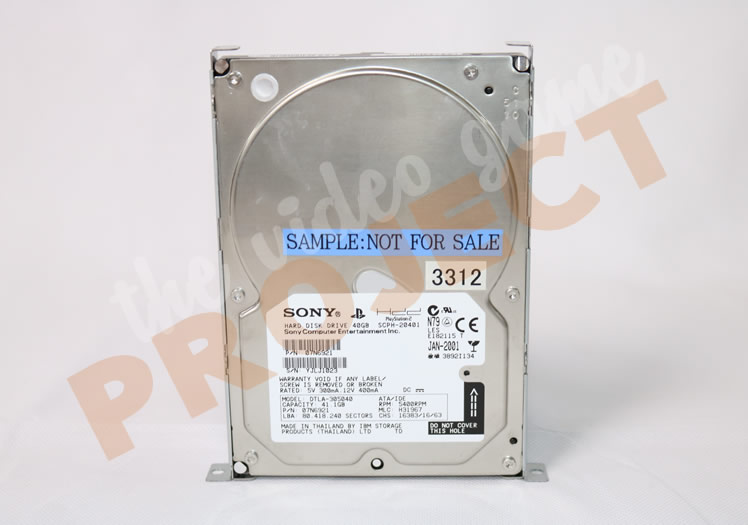 HDD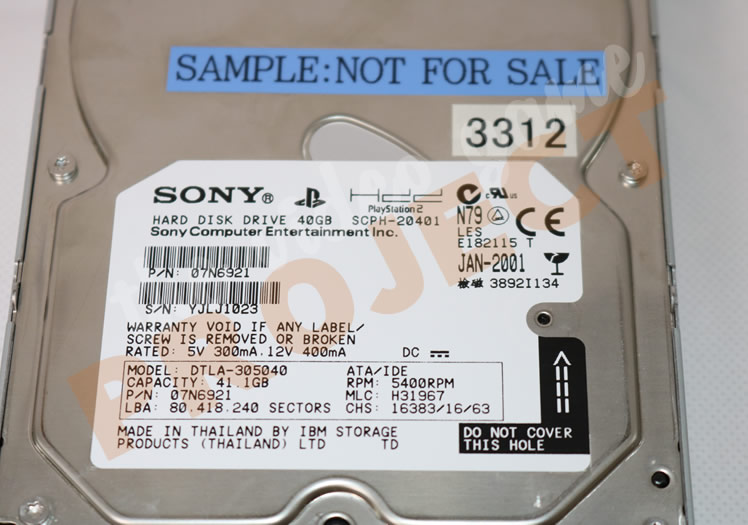 HDD Label Close
These DTL-H30002 debugging systems that are below function in the same manner as the DTL-H30002 unit decribed above. Unlike that unit, they do have the standard PS2 style matt sides and base. These consoles didn't remain in house at Sony however! Instead they were the personal debug testing units of Nick Walker and Tuukka Taipalvesi while they worked at Rockstar Games.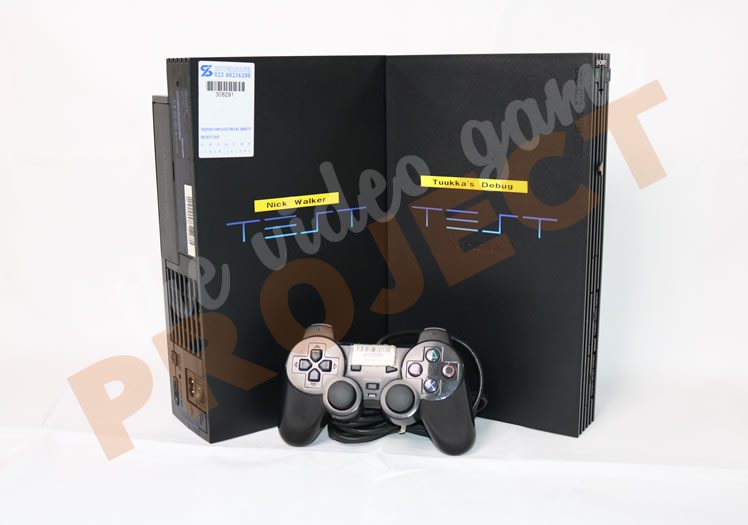 Both Consoles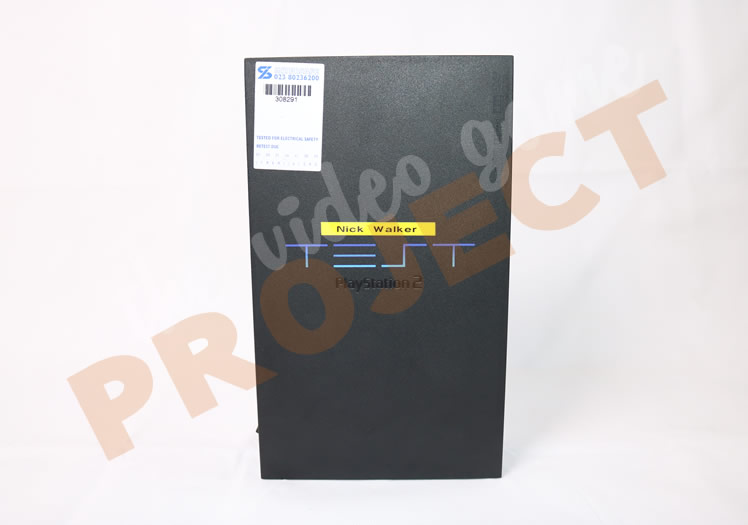 Nick's Debug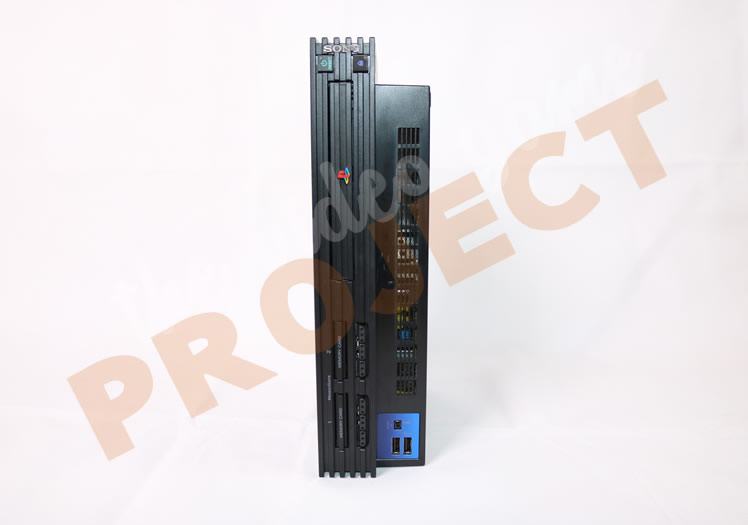 Front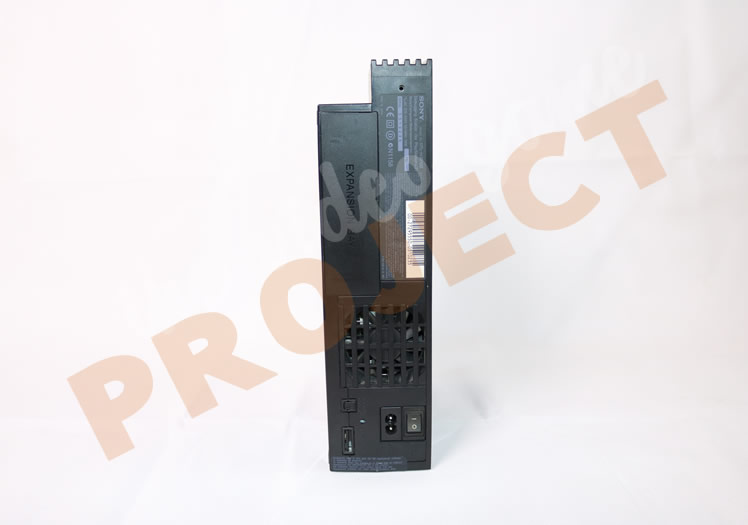 Back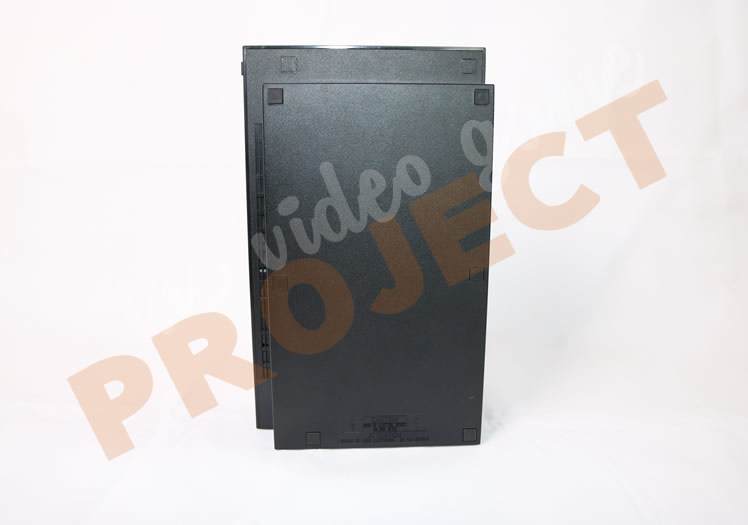 Bottom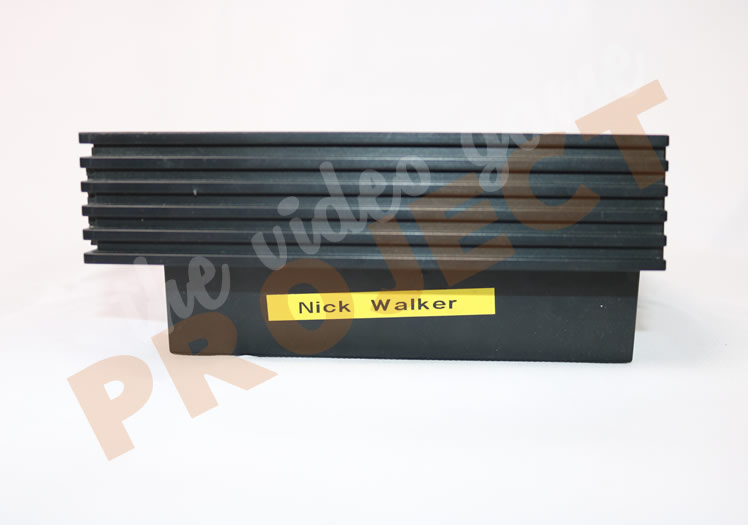 Side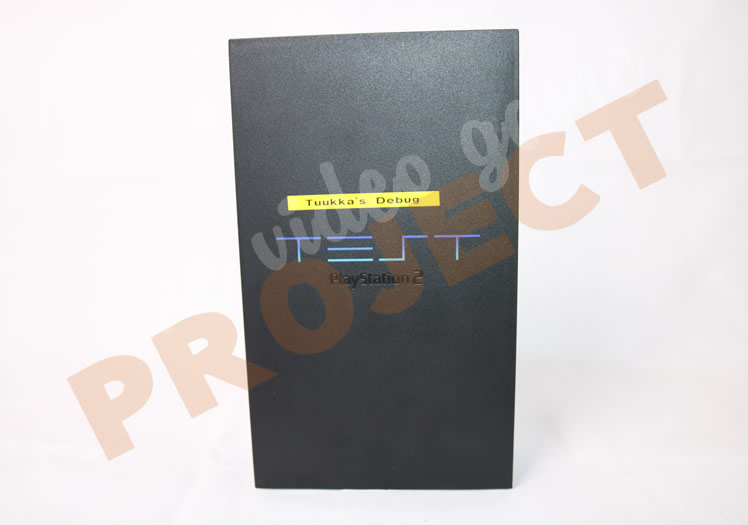 Tuukka's Debug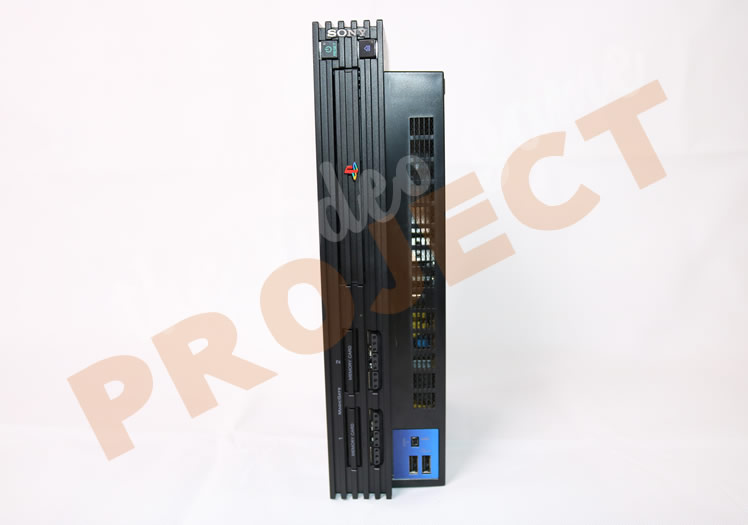 Front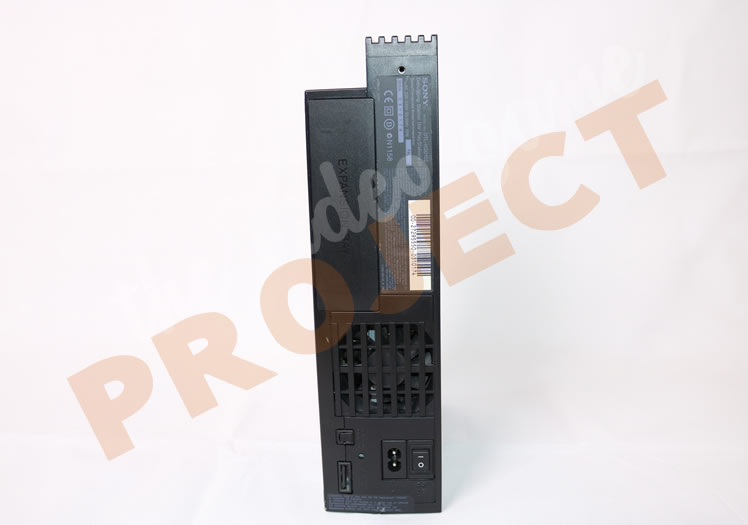 Back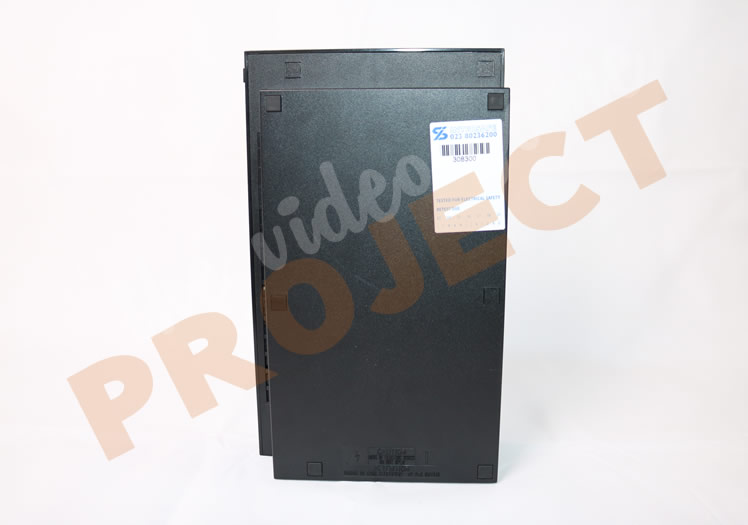 Side
Playstation 2 SPCH-39004 Console
This is a PAL version of the SPCH-39004 PS2 debugging console. It is said to feature a more reliable laser than the ones used in previous models and also has the DVD playback ability that is missing in those same console versions. This debug was used in house at Atari.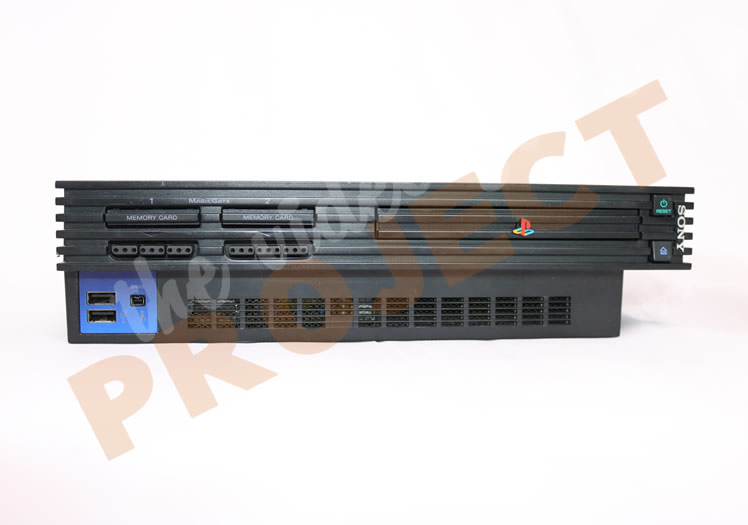 Front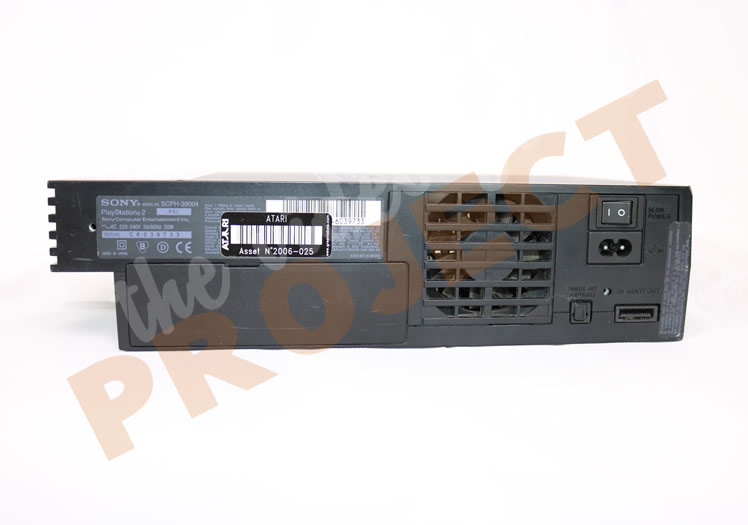 Back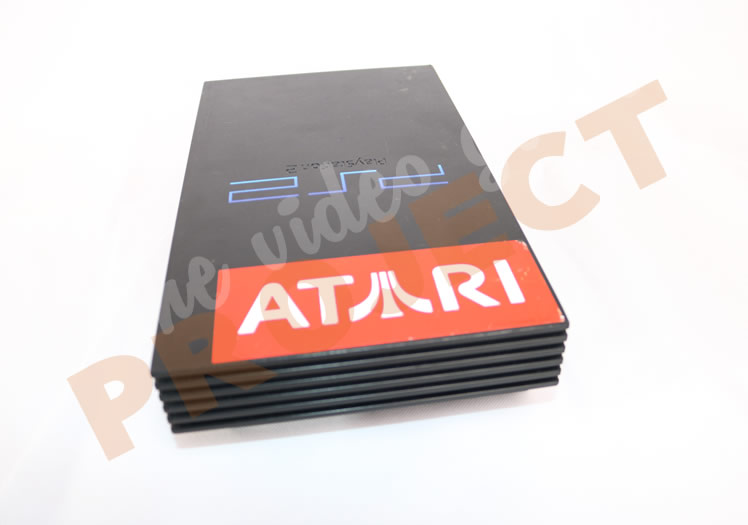 Top
Playstation 2 SPCH-770004 Console
Here we have a PAL silver version of the SPCH-770004 console. In 2006, Sony released new hardware revisions of the PS2 that used an integrated, unified EE+GS chip, a redesigned ASIC, a different laser lens, an updated BIOS and updated drivers. Unlike the retail version of the PS2 console this debug is capable of reading PS2 Master, DVD, CDR and DVDR versions of games. It is not capable of playing PS1 games however and the previously used expansion slot and pc card port have both been removed due to it's new slim design. This particular console was used for debugging / testing in house at Konami.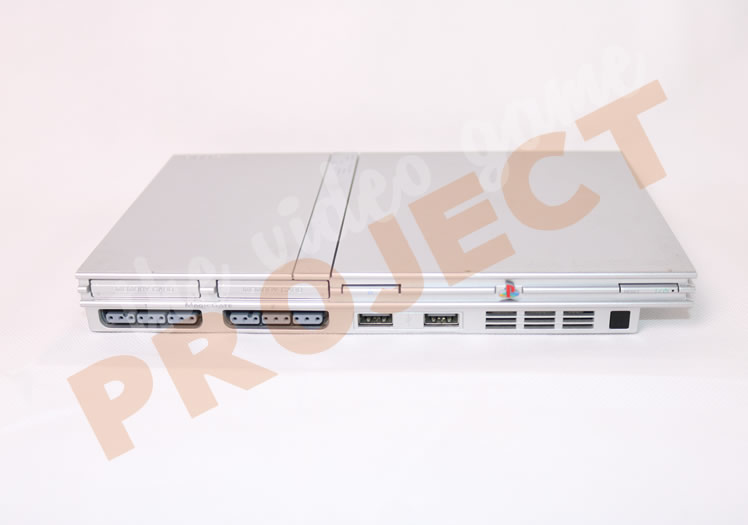 Front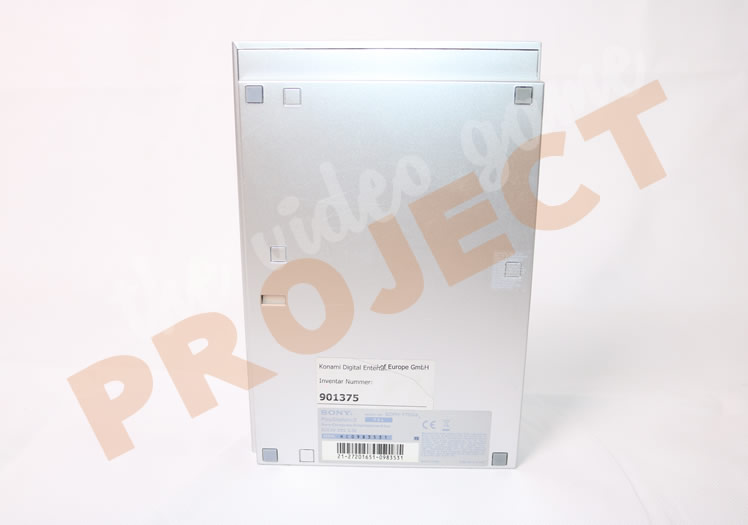 Bottom
Label Close
SHARE THIS PAGE