The Video Game Project
A Closer Look At The Prototypes That Became Your Favourite Games!
Playstation 3 Prototype & Debug Hardware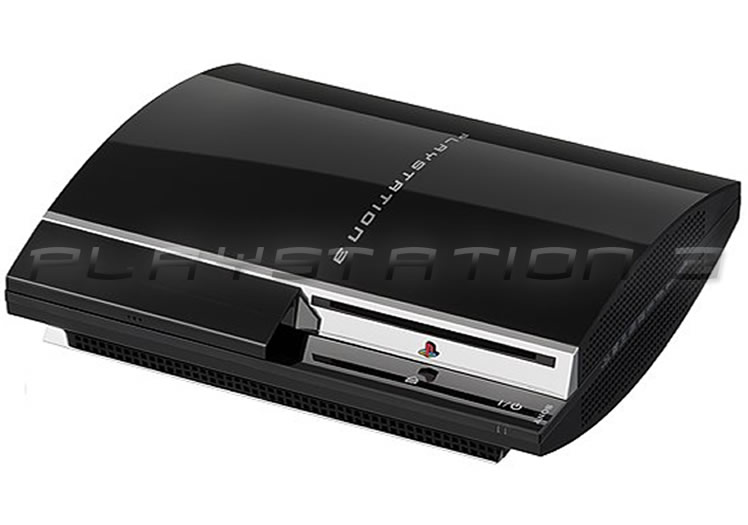 The successor to the PlayStation 2, the PlayStation 3, often known simply as the PS3, is a home video game console developed by Sony Computer Entertainment. It was officially announced at E3 2005, the same year that Microsoft's Xbox 360 was actually released. It was to use a new type of technology for its processing, a chip so powerful that the unit wouldn't even need a dedicated graphics processor. The fabled Cell wasn't all it was cracked up to be however, seeing as it was quite a tricky thing to program for, so Sony added a near off-the-shelf GPU to the PlayStation 3 late in its development. When Sony's new console was first shown, it had a new banana like controller, departing from the much-loved DualShock, but negative fan response caused Sony to revert to a design closer to that of old. They went back to the drawing board and we ended up with a rumble-less version of the Six-Axis controller in time for the systems launch.
The PlayStation 3 features a slot-loading 2x speed Blu-ray Disc drive for games, Blu-ray movies, DVDs, CDs and other optical media and a Cell microprocessor, designed by Sony, Toshiba and IBM, as its CPU, which is made up of one 3.2 GHz PowerPC-based "Power Processing Element" (PPE) and eight Synergistic Processing Elements (SPEs). The eighth SPE is disabled to improve chip yields. Only six of the seven SPEs are accessible to developers as the seventh SPE is reserved by the console's operating system. Graphics processing is handled by the Nvidia RSX 'Reality Synthesizer', which can produce resolutions from 480i/576i SD up to 1080p HD. PlayStation 3 has 256 MB of XDR DRAM main memory and 256 MB of GDDR3 video memory for the RSX. The system has Bluetooth 2.0, with support for up to seven Bluetooth devices, Gigabit Ethernet, USB 2.0 and HDMI 1.4 built in. Wi-Fi networking is also built-in on all but the 20 GB models.
The original version of the console had full backwards compatibility with PlayStation 2 and PlayStation games, but this made the system very expensive, so later units removed hardware compatibility, replacing them with software emulation. Later units still removed PS2 backwards compatibility and secondary operating system support (linux) altogether.
Sonys PlayStation 3 was first released in Japan on November 11, 2006. The initial shipments sold out relatively quickly in Japan and the system seemed to be destined for instant success. Although its PlayStation predecessors had been very dominant against the competition and were hugely profitable for Sony, the PlayStation 3 had an inauspicious start, and Sony chairman and CEO Sir Howard Stringer initially could not convince investors of a turnaround in its fortunes. The PS3 lacked the unique gameplay of the more affordable Wii which became that generation's most successful console in terms of units sold. Furthermore, the PS3 had to compete directly with Microsofts Xbox 360 which had a market head start, and as a result the platform no longer had exclusive titles that the PS2 enjoyed such as the Grand Theft Auto and Final Fantasy series. It took longer than anyone at Sony had intially expected for the PS3 to enjoy strong sales and close the gap with Xbox 360. Sony also continued to lose money on each PS3 sold.
The PS3's initial production cost is estimated by iSuppli to have been US$805.85 for the 20 GB model and US$840.35 for the 60 GB model. However, they were priced at US$499 and US$599 respectively, meaning that units were allegedely sold at an estimated loss of $306 or $241 depending on model, if the cost estimates were correct, and thus may have contributed to Sony's games division posting an operating loss of ¥232.3 billion (US$1.97 billion) in the fiscal year ending March 2007. In April 2007, soon after these results were published, Ken Kutaragi, President of Sony Computer Entertainment, announced plans to retire. Various news agencies, including The Times and The Wall Street Journal reported that this was due to poor sales, while SCEI maintains that Kutaragi had been planning his retirement for six months prior to the announcement.
In January 2008, Kaz Hirai, CEO of Sony Computer Entertainment, suggested that the console may start making a profit by early 2009, stating that, "the next fiscal year starts in April and if we can try to achieve that in the next fiscal year that would be a great thing" and that "profitability is not a definite commitment, but that is what I would like to try to shoot for". In a July 2008 interview, Hirai stated that his objective is for the PlayStation 3 to sell 150 million units by its ninth year, surpassing the PlayStation 2's sales of 140 million in its nine years on the market. By January 2009 Sony had announced that their gaming division was profitable in Q3 2008.
Critical and commercial reception to PS3 improved over time, after a series of price revisions, Blu-ray's victory over HD DVD, and the release of several well received titles. Ars Technica's original launch review gave PS3 only a 6/10, but second review of the console in June 2008 rated it a 9/10. In September of 2009, IGN named the PlayStation 3 the 15th best gaming console of all time, behind both of its competitors: Wii (10th) and Xbox 360 (6th). However, the PS3 won IGN's "Console Showdown" in 2008, 2009 and 2011, based on which console offers the best selection of games released during each o those years, with Xbox beating them out for the title in 2010.
Despite the fact that the systems had a slow start in the market, it managed to recover, particularly after the introduction of the Slim model. Its successor, the PlayStation 4, was released later in November 2013 and on September 29th, 2015, Sony officially confirmed that sales of the PlayStation 3 were to be discontinued in New Zealand, but remain in production for other markets. Shipments of new units to Europe and Australia ended in March 2016, followed by North America which ended in October of the same year. Heading into 2017, Japan was the last territory where new units were still being produced until May 29th, 2017, when Sony confirmed the PlayStation 3 was discontinued in Japan.
PS3 DECHA00A Debugging Test Station
As well as PS3 games, the DECHA00A test station is capable of playing PS1 games from all regions and PS1 games on CD-Rs. The older phat models can also play PS2 games from all regions and PS2 master discs. For all practical purposes test / debug units are exactly the same hardware wise as retail units. It's the consoles firmware / software / IDs that makes a debug act like a debug station. One of it's destinguishing features is that it supports booting games from an external HDD. It basically emulates the external HDD as a blu-ray drive. This particular debug unit was used by Konami during the development of several Pro Evolution Soccer games.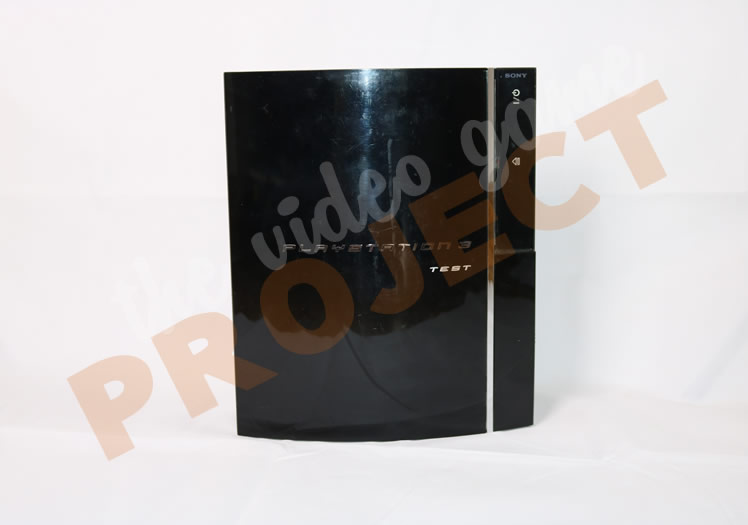 Top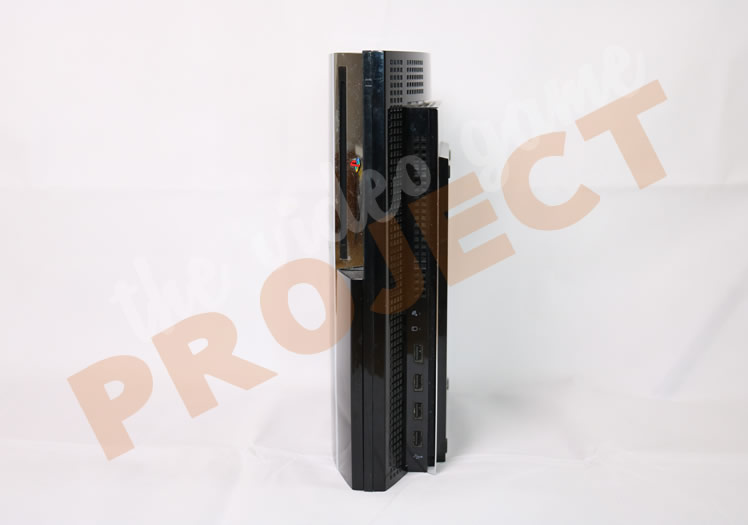 Front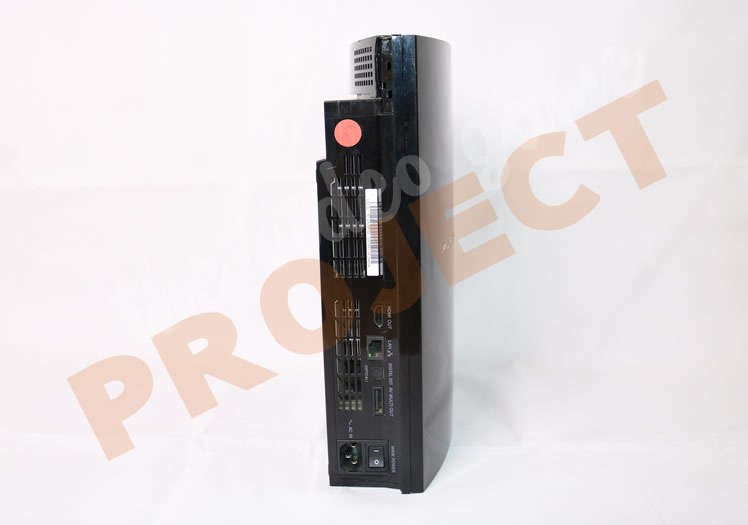 Back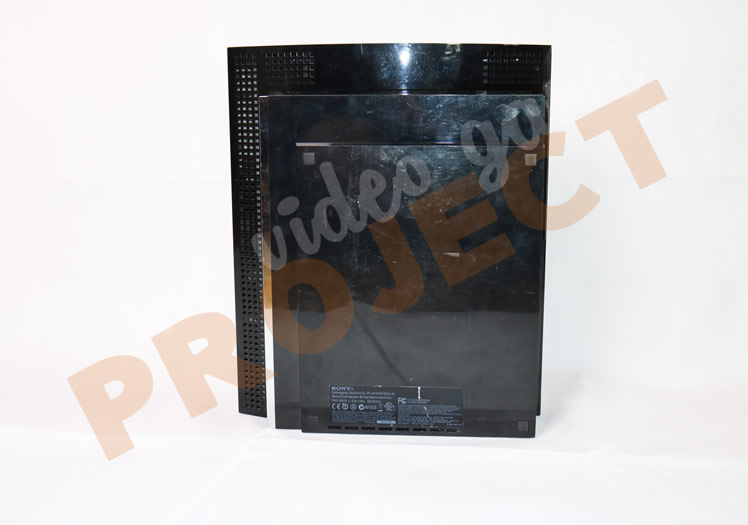 Bottom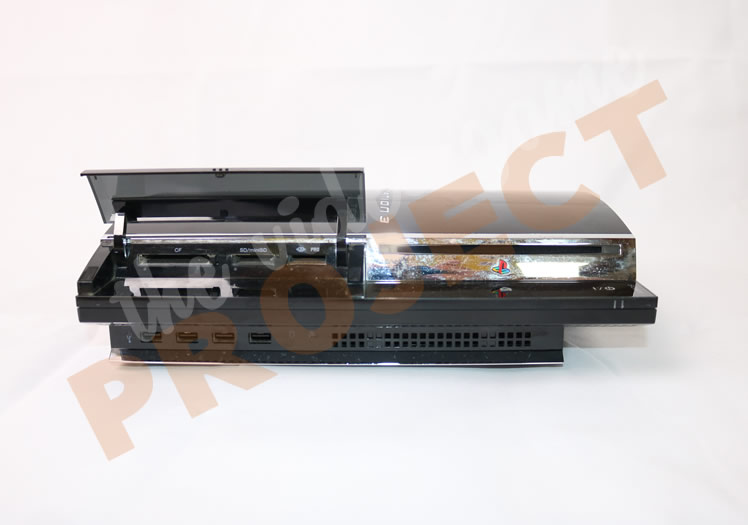 Front Alt. View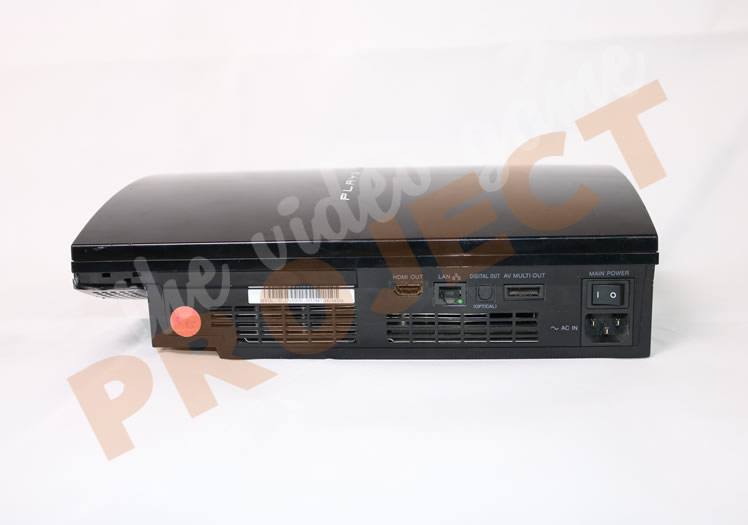 Back Alt. View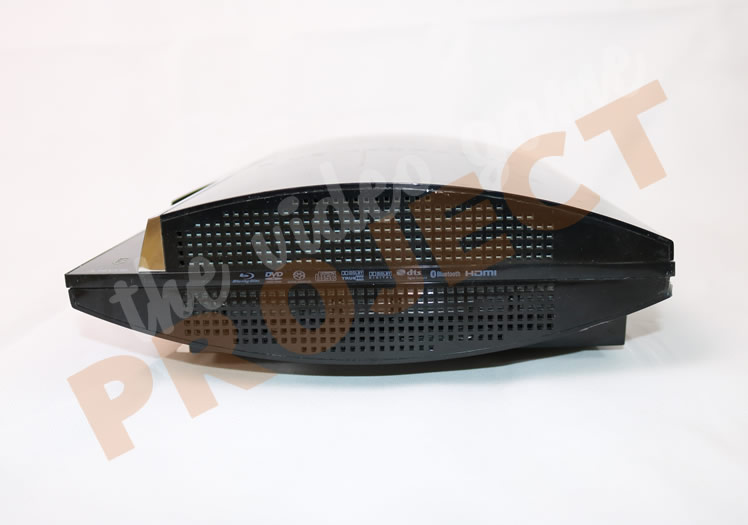 Side 01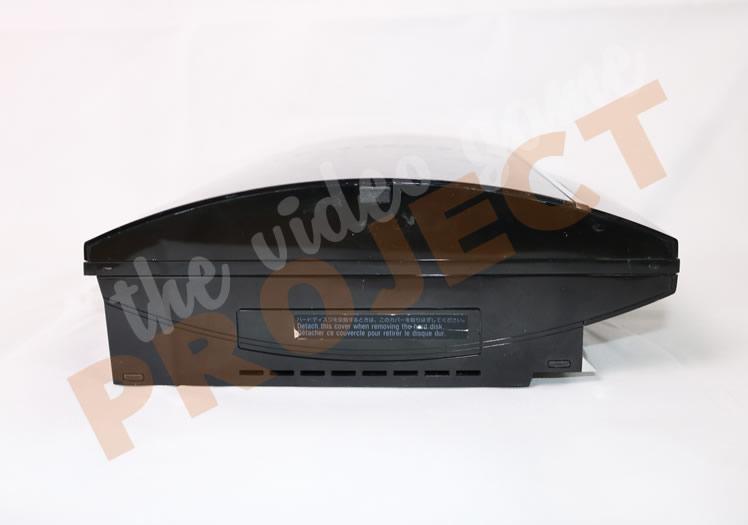 Side 02
SHARE THIS PAGE