The Video Game Project
A Closer Look At The Prototypes That Became Your Favourite Games!
Playstation Portable Prototype, Debug & Sample Hardware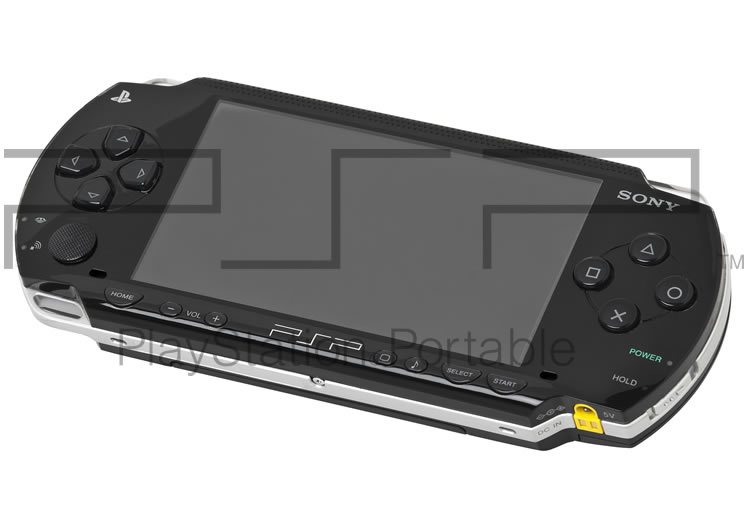 The PlayStation Portable or PSP for short, is a handheld game console that was created by Sony Computer Entertainment. Sony first announced development of the PSP at a press conference prior to E3 2003. In November of the same year at a Sony corporate strategy meeting, Sony release extensive technical details and showed off concept pictures of a handheld that differed quite a bit from what would be the final released version of the portable console. Most noticeably the L and R buttons were missing completely from the mock up pictures. It also featured touch sensitive buttons and a circular D-Pad, neither of which survied the planning stage. The public and press a like were excited and CEO Ken Kutaragi went as far as to call the device the "Walkman of the 21st century", a reference to the upcoming console's multimedia capabilities. The PSP would be Sony's "first legitimate competitor to Nintendo's dominance in the handheld market" after their initial attempt with the PocketStation in 1999 (Japan only) missed the mark.
Although some reviewers expressed concern about the lack of an analog stick, these fears were alleviated when the PSP was officially unveiled at the Sony press conference during E3 2004. It was clear they'd put a lot of work into the consoles asthetics as the final model looked drastically different from the prototype / concept design. Some people even reckon Sony may have shown the early design to the press in hopes of gauging fan response to their new machine. They reiterated their intent and commitment to making the PSP a success by releasing a list of 99 developer companies that pledged support for the new handheld. Several game demos such as Konami's Metal Gear Acid and SCE Studio Liverpool's Wipeout Pure were also shown at the conference.
The original PSP model uses the common "bar" form factor (as do the later updated versions) and measures approximately 6.7 by 2.9 by 0.9 inches (170 by 74 by 23 mm) and weighs 9.9 ounces (280 g). It has two 333 MHz MIPS32 R4000 R4k-based CPUs, as a main CPU and Media Engine, a GPU running at 166 MHz, and includes 32 MB main RAM (64MB on PSP-2000 and later models), and 4 MB embedded DRAM split between the aforementioned GPU and Media Engine. Sony actually originally forced the hardware to run more slowly than it was capable of, with most games running at 222 MHz. It wasn't until firmware update 3.50 on May 31, 2007, that this limit was removed and new games were able to run at 333 MHz. The handheld's LCD screen is a whopping 4.3-inches (110 mm), this was massive at the time and is capable of 480 × 272 pixel display resolution with 24-bit color. The unit's front is also home to the now standard four PlayStation face buttons (Triangle, Circle, X, Square), a directional pad, the analog "nub" and quite a few other buttons. The two sturdy shoulder buttons that were excluded from the PSP'S concept design were added to the top as was a USB 2.0 mini-B port and a WLAN switch and power cable input were added to the bottom. The back is where the "magic" happens. It features a read-only Universal Media Disc (UMD) drive for access to movies and games.
Sony had something special and they knew it!
On October 17th, 2004, Sony announced that the PSP base model would be launched in Japan on December 12th of that year for ¥19,800, which equated to about US$181 in 2004. The Value System would launch for ¥24,800 (about US$226). It's launch was a massive success with more than 200,000 units selling on the first day. Colour variations of the handheld were also sold in bundle packs that cost around $200. Sony followed the success in Japan by announcing that the PSP would go on sale in North America on March 24th 2005 and that only one configuration would be available. It would have a recommended retil price of US$249/CA$299. Some people expressed concern over the high price, which was almost US$20 higher than that of the Japanese model and more than $100 higher than the Nintendo DS, but despite these concerns, the PSP's North American launch was a success. Sony estimated that 500,000 units were sold in the first two days, though it was also reported that this figure was below their now high expectations.
Sony's original paln was for the PSP to have a simultaneous launch in the PAL and North American regions but because of high demand for the console in Japan and North America the PAL launch was delayed. It would be launched in the PAL region on September 1, 2005, for €249/£179. Sony defended the high price by saying North American consumers had to pay local sales taxes and that the Value Added Tax (sales tax) was higher in the UK than the US. It didnt really matter though. Hype was building. The console's PAL region launch was a success, selling more than 185,000 units. All stock of the PSP in the UK sold out within three hours of launch, more than doubling the previous first-day sales record of 87,000 units set by the Nintendo DS. The system also enjoyed great success in other areas of the PAL region. More than 25,000 units were pre-ordered in Australia and nearly one million units were sold across Europe in the first week.
The PSP's video player and TV tuner made it a major mobile entertainment device at the time. It also featured connectivity with the PlayStation 3, Sony's then flagship console. By 2007 the original PSP model, PSP-1000, was replaced by a slimmer model with design changes called the PSP-2000 or "Slim & Lite". Another remodeling followed in 2008, the PSP-3000, which included a new screen and an inbuilt microphone. A complete redesign, the PSP Go, came in 2009, which in turn was followed by a budget model (only in PAL regions), the PSP-E1000, in 2011. Shipments of the PlayStation Portable ended in 2014 worldwide. Sony had released it's successor, the PS Vita in December 2011 in Japan, and in February 2012 in the rest of the world. By the time the PSP's life had ended it had sold a massive 80 million units in a 10 year timeframe.
PSP DTP-H1500 Testing Tool
The DTP-H1500 testing tool tower supports booting games from both the UMD and CD drive (DVD drive where available), with a toggle to switch between the two. Several PSP development builds, be they prototypes or debugs have been found in cd/rw dvd/rw format. It also contains a PSP memory stick slot, usb-mini port, and headphone jack. The tools debugging capabilities were limited and could only be used for such a purpose if connected via usb serial or WLAN interface.
In order to use the DTP-H1500 to play / test games, you need a controller! A custom PSP Controller Arm was provided with the devkit for such a purpose. This was very different to a retail psp as it was just an interface for providing button input and screen output for the developers to see what it would look like on final retail hardware.
When the PSP Go handheld was released there was an optional accessory for the development kit available, to update the standard PSP controller to a PSP-Go. This was basically a PSP-Go shell with all the PSP components removed. Similiar to it's standard PSP predecesssor, it was just used as a interface for button input and display output.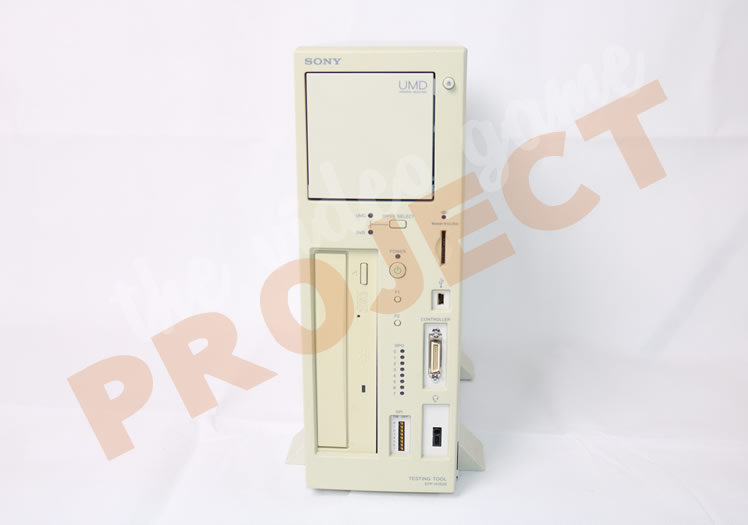 Front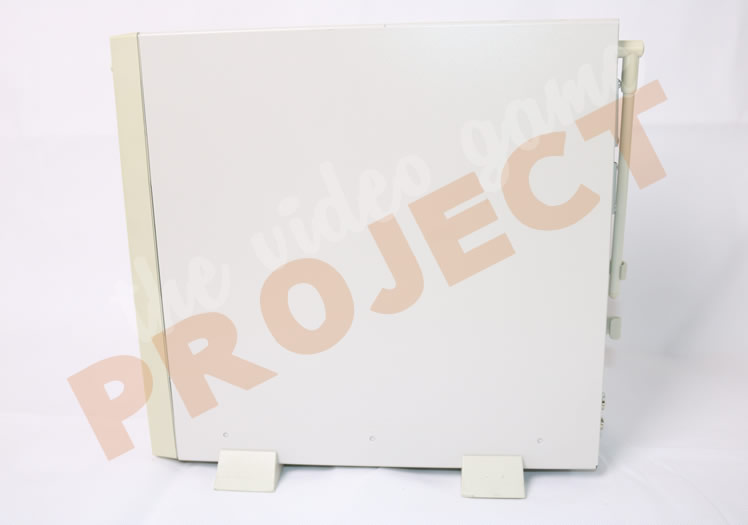 Side 01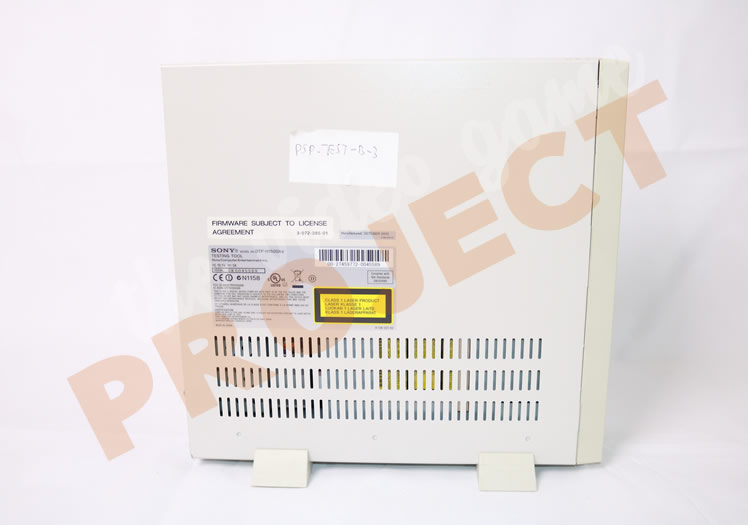 Side 02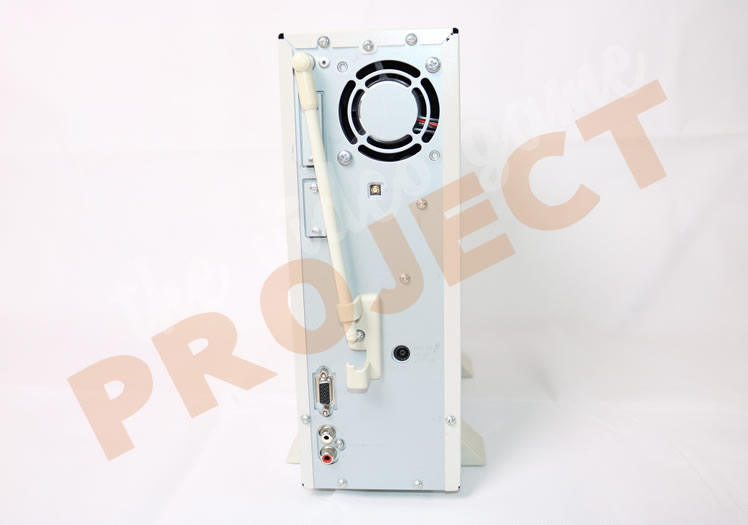 Back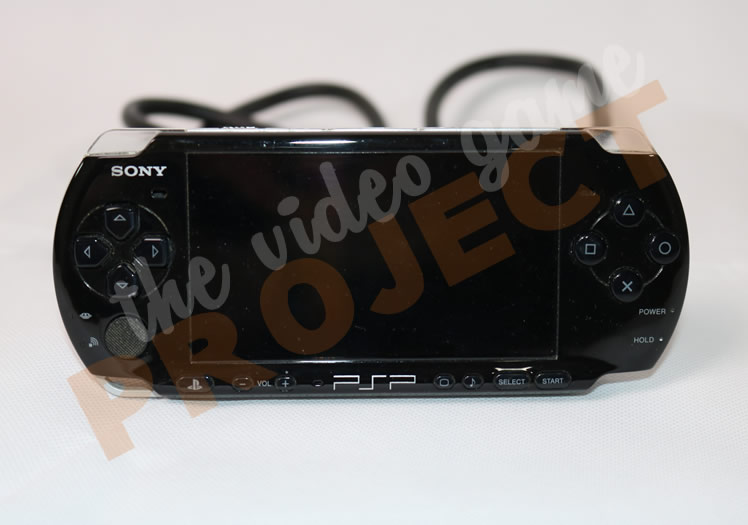 Controller Front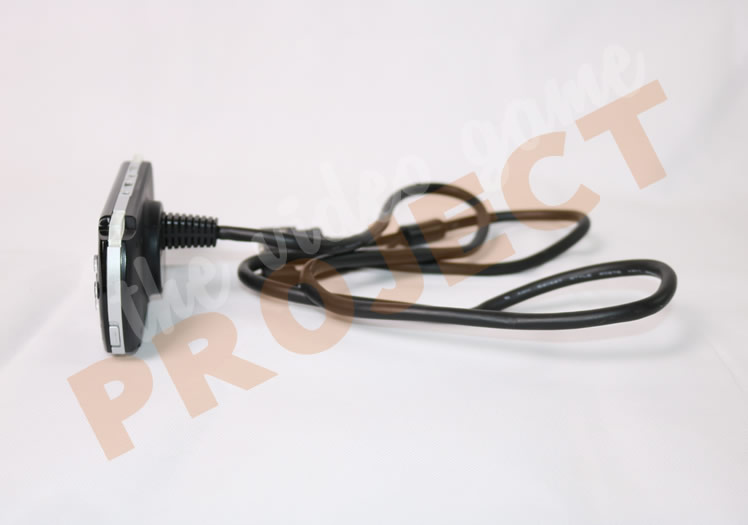 Controller Side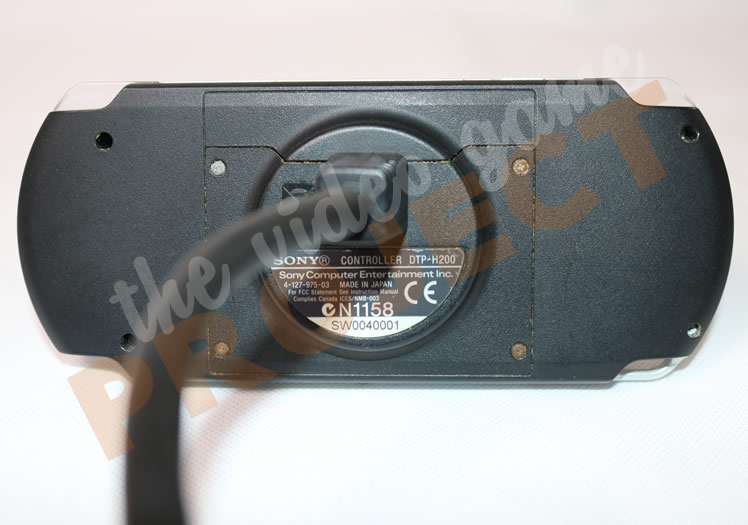 Controller Back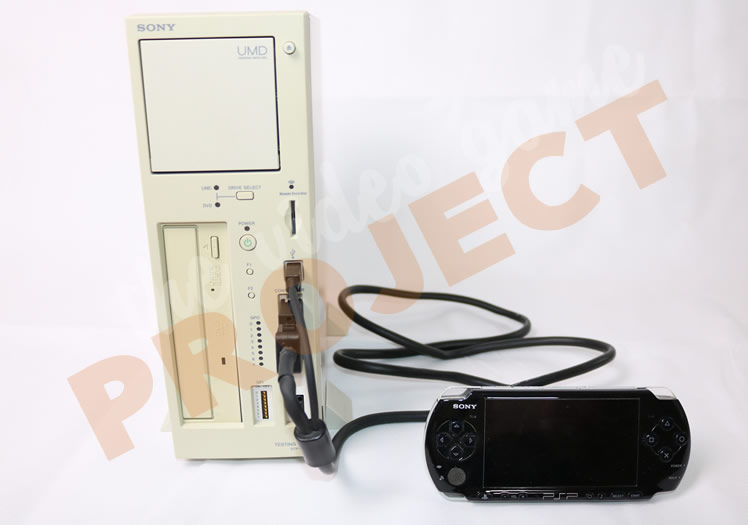 Plugged In
Plugged In Close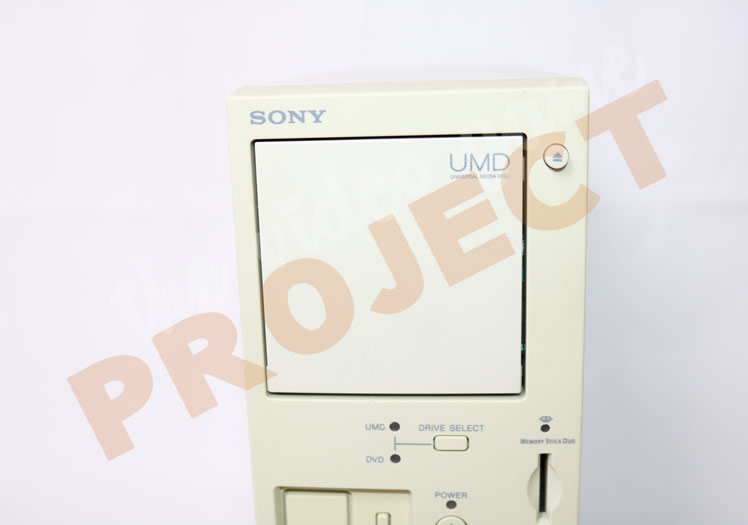 UMD Drive Close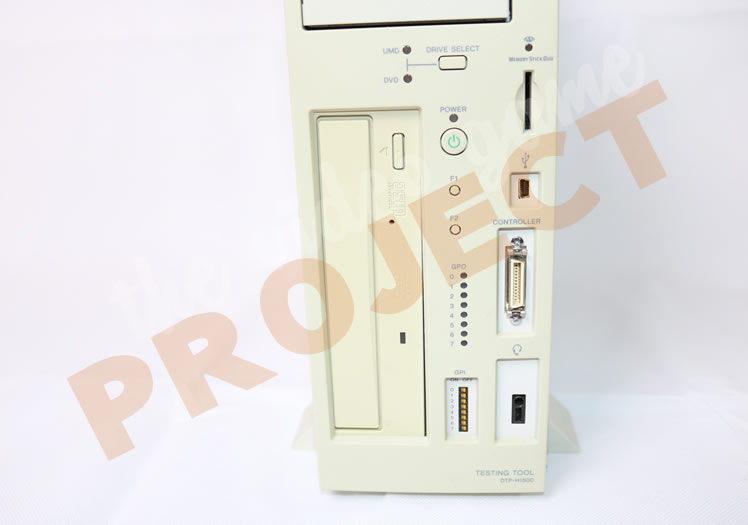 CD Drive Close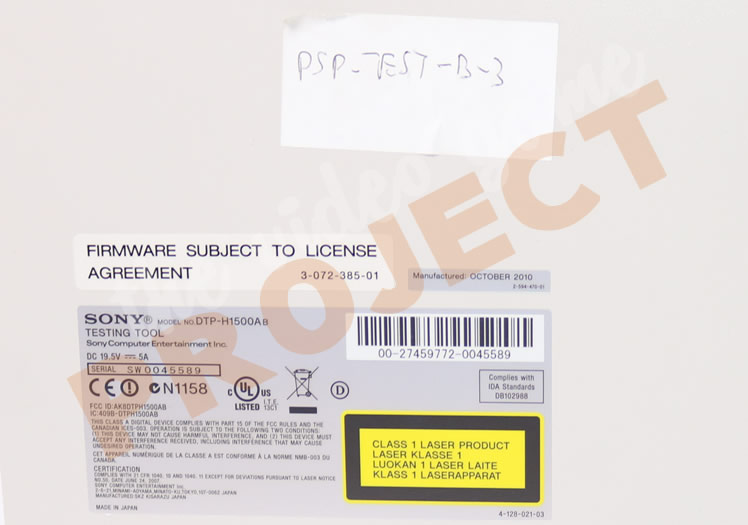 Label Close
SHARE THIS PAGE