The Video Game Project
A Closer Look At The Prototypes That Became Your Favourite Games!
Super Mario 3D Land
Super Mario 3D Land is a platform video game in the Super Mario series developed and published by Nintendo for their Nintendo 3DS handheld game console. It was released worldwide in November 2011 and was the first Mario game to be released for the 3DS. A sequel, titled Super Mario 3D World, was released for the Wii U in 2013.
The game was released to critical acclaim with the main story is similar to previous Super Mario titles, centering on Mario's efforts to rescue Princess Peach, who has been kidnapped by Bowser. The game was a commercial success, the first 3DS game to sell over five million copies and has sold 12.67 million copies worldwide as of December 2019.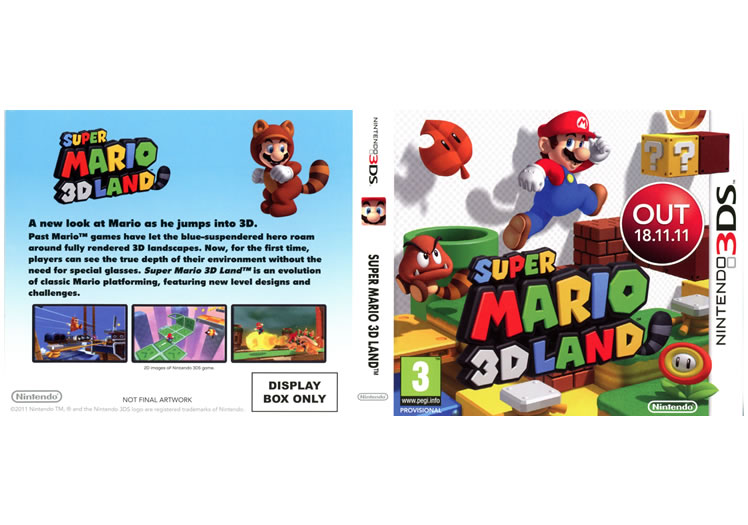 Proto - Front
SHARE THIS PAGE