The Video Game Project
A Closer Look At The Prototypes That Became Your Favourite Games!
Star Fox Display Only Box Art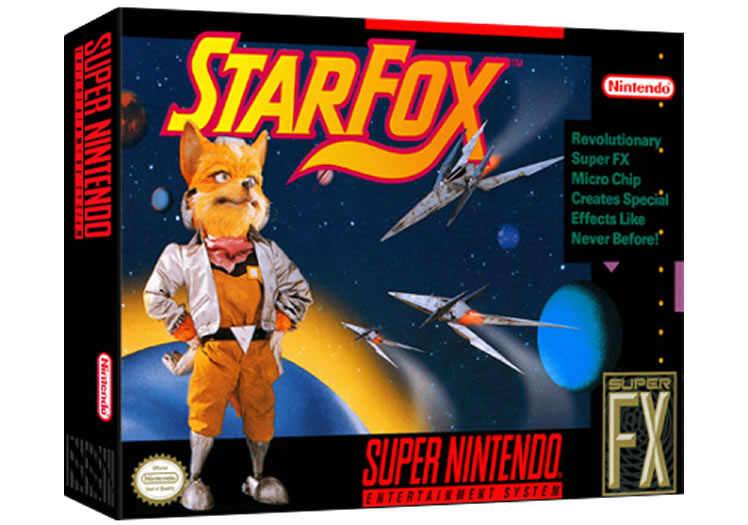 Star Fox, released as Starwing in Europe, is a 1993 rail shooter video game co-developed by Nintendo EAD and Argonaut Software and published by Nintendo for the Super Nintendo Entertainment System (SNES). The first game in the Star Fox series, Star Fox follows Fox McCloud and the rest of the Star Fox team defending their homeworld of Corneria against the attacking forces of Andross.
Star Fox was Nintendo's second 3D game after the release of X for the Game Boy in 1992. However, it was Nintendo's first game to use polygonal graphics. It accomplished this by being the first ever game to use the Super FX graphics acceleration coprocessor powered GSU-1. The complex display of three-dimensional models with polygons was still new and uncommon in console video games, and the game was praised as a result.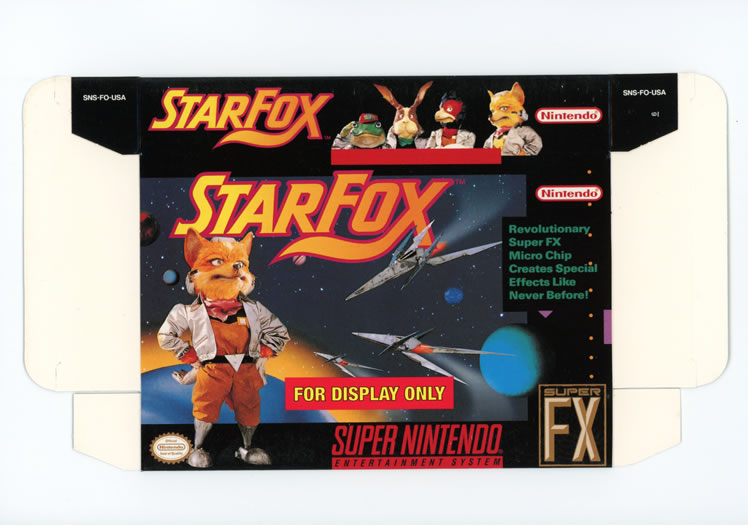 Display - Front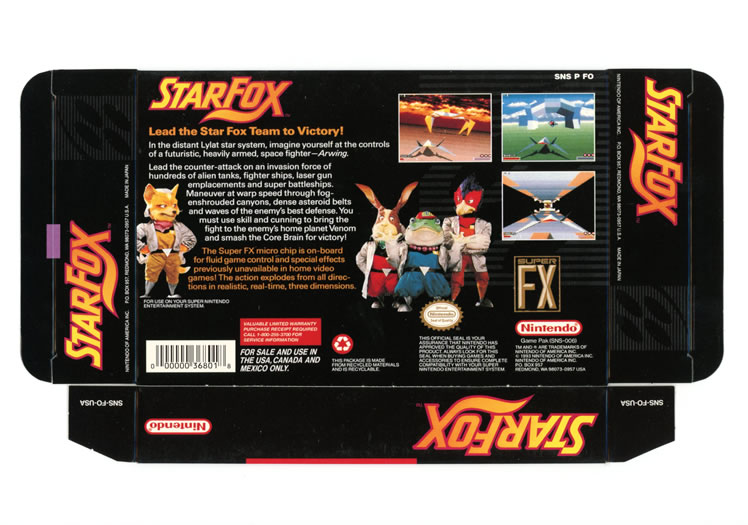 Display - Back
SHARE THIS PAGE