The Video Game Project
A Closer Look At The Prototypes That Became Your Favourite Games!
Super Metroid Display Only Box Art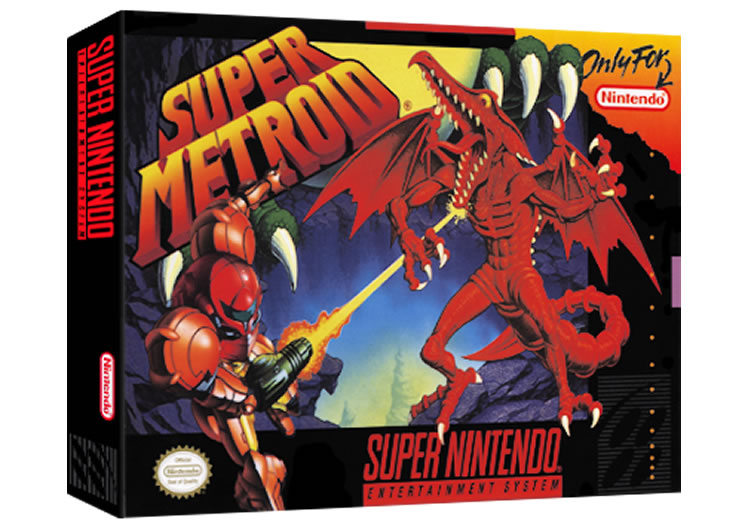 Super Metroid is an action-adventure game developed and published by Nintendo for the Super Nintendo Entertainment System in 1994. It is the third installment in the Metroid series, following on the from the events of the Game Boy game Metroid II: Return of Samus (1991).
Players control bounty hunter Samus Aran, who travels to planet Zebes to retrieve an infant Metroid creature stolen by the Space Pirate leader Ridley. The development staff from previous Metroid games—including Yoshio Sakamoto, Makoto Kano and Gunpei Yokoi—returned to develop Super Metroid over the course of two years. They set out to make a true action game, and to set the stage for Samus's reappearance. The game received critical acclaim, praising its atmosphere, gameplay, music and graphics. It is often described as one of the best video games of all time. Super Metroid, alongside Castlevania: Symphony of the Night (1997), is credited for establishing the "Metroidvania" subgenre.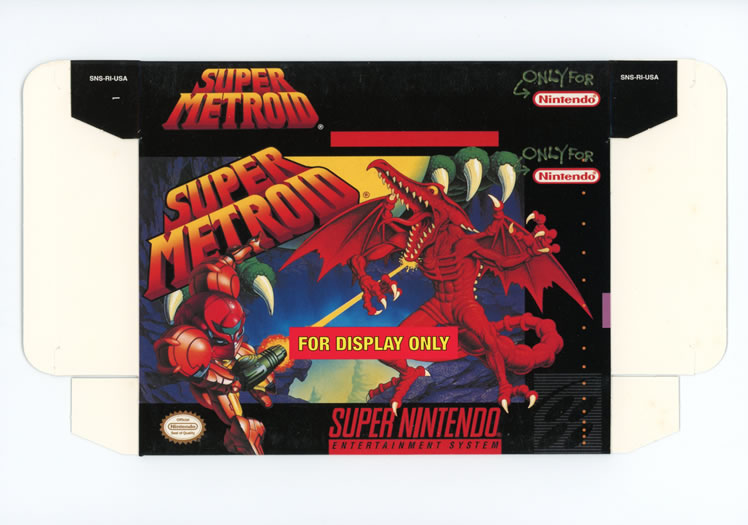 Display - Front
Display - Back
SHARE THIS PAGE