The Video Game Project
A Closer Look At The Prototypes That Became Your Favourite Games!
Super Punchout Display Only Box Art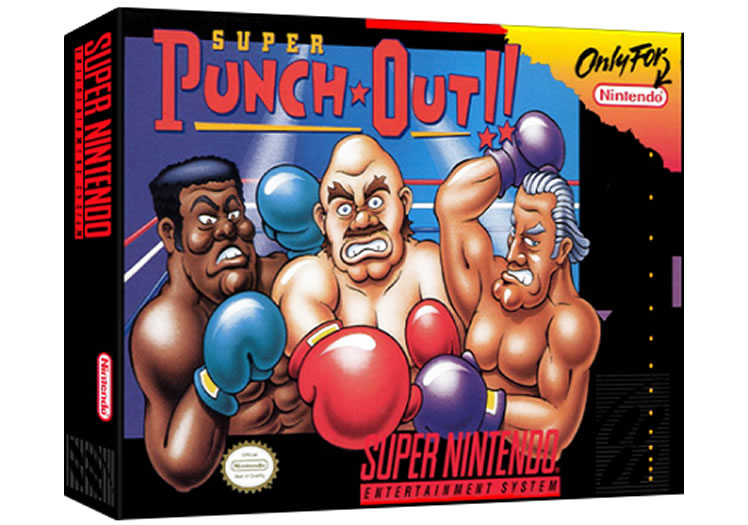 Super Punch-Out!! is a boxing video game developed and published by Nintendo for the Super Nintendo Entertainment System (SNES). It was released on September 14, 1994 in North America and again in the same region in 1996. It was released in Europe on January 26, 1995 for the same console and in Japan in 1998 for the Nintendo Power flash RAM cartridge series and the Super Famicom. The game is also included in the GameCube version of Fight Night Round 2 as an extra game due to the inclusion of Little Mac in the game.
In Super Punch-Out!! the player controls Little Mac, as he fights his way to become the World Video Boxing Association champion. Players, fighting from a "behind the back" perspective, must knockout their opponent in three minutes to win. Players can launch jabs, hooks, and uppercuts against their opponents as well as block, dodge, and duck opponents' attacks. Nintendo Integrated Research and Development, led by Genyo Takeda, Minoru Arakawa and Makoto Wada, developed the game. It also featured voice acting by Charles Martinet.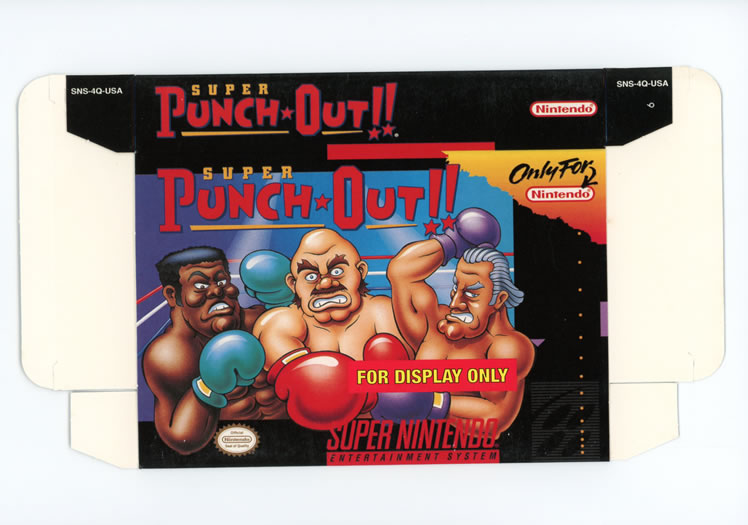 Display - Front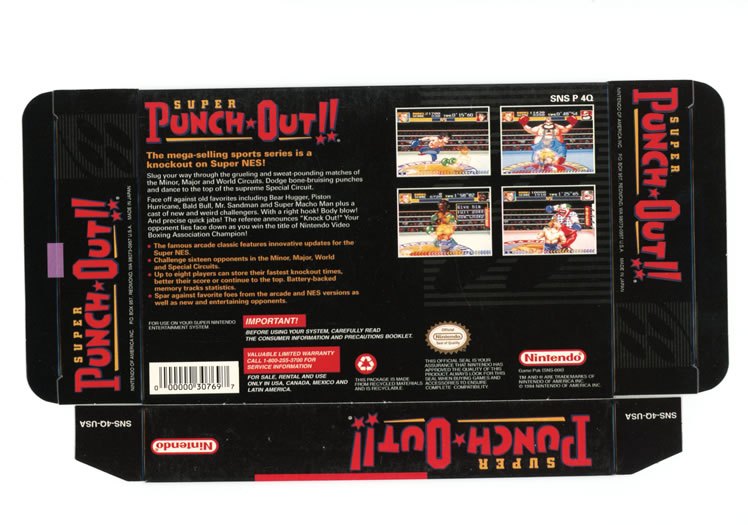 Display - Back
SHARE THIS PAGE