The Video Game Project
A Closer Look At The Prototypes That Became Your Favourite Games!
Super Mario RPG Display Only Box Art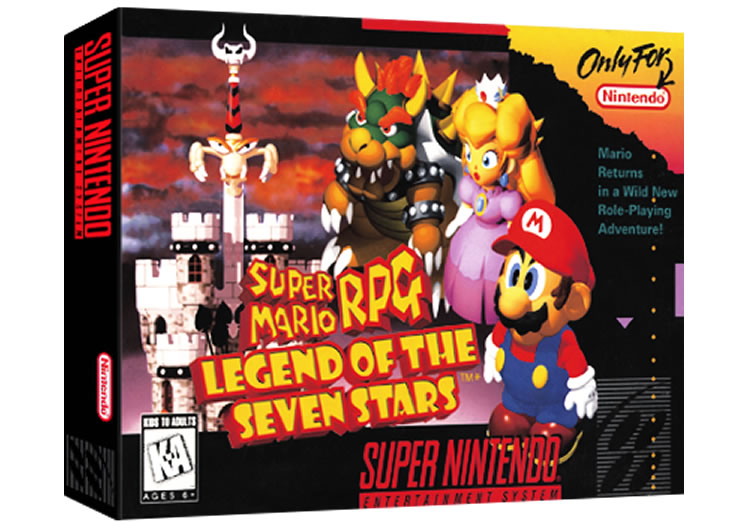 Super Mario RPG: Legend of the Seven Stars is a role-playing video game (RPG) developed by Square and published by Nintendo for the Super Nintendo Entertainment System in 1996. It is the first RPG in the Mario franchise, with major elements drawn from Square's RPG franchises and action-based gameplay reminiscent of the Super Mario series.
It was directed by Yoshihiko Maekawa and Chihiro Fujioka and produced by Mario creator Shigeru Miyamoto. Yoko Shimomura composed the score, which was released on a soundtrack album in Japan. The story focuses on Mario and his party as they seek to eliminate Smithy, who has stolen the seven star pieces of Star Road. The game features five playable characters.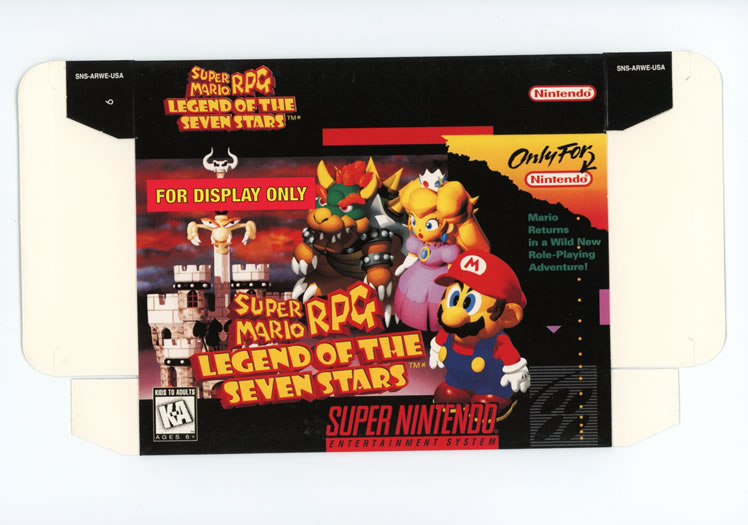 Display - Front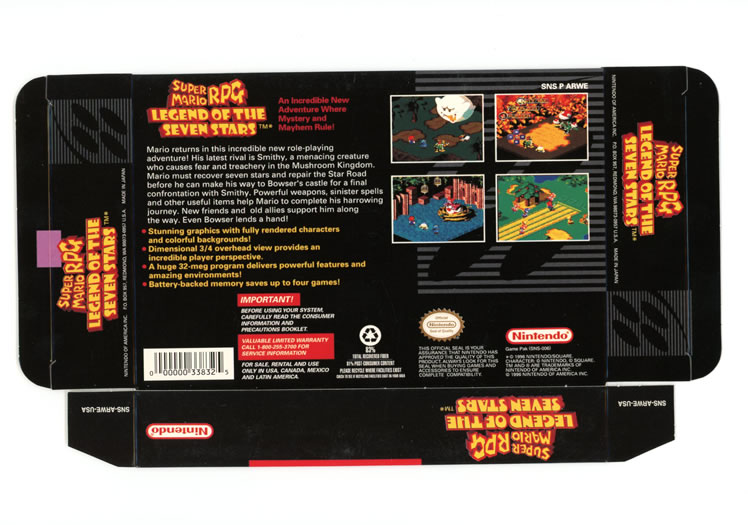 Display - Back
SHARE THIS PAGE