The Video Game Project
A Closer Look At The Prototypes That Became Your Favourite Games!
Super Mario World 2 Display Only Box Art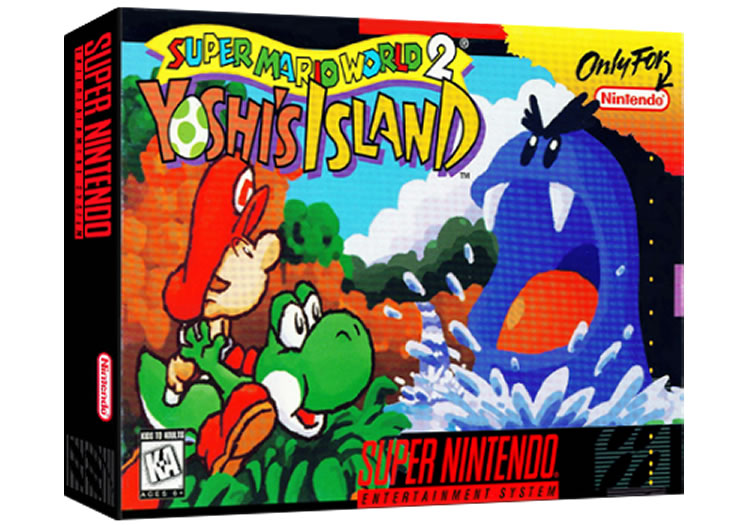 Super Mario World 2: Yoshi's Island is a 1995 platform game developed and published by Nintendo for the Super Nintendo Entertainment System. To reunite baby Mario with his brother Luigi, who has been kidnapped by Kamek, the player controls Yoshi, a friendly dinosaur, through 48 levels while carrying Baby Mario. As a Super Mario series platformer, Yoshi runs and jumps to reach the end of the level while solving puzzles and collecting items. In a style new to the series, the game has a hand-drawn aesthetic and is the first to have Yoshi as its main character. The game introduces his signature abilities to flutter jump and produce eggs from swallowed enemies.
The game is well-known for its unique artstyle, which heavily contrasted with the pre-rendered artstyle of contemporary games popularized by Donkey Kong Country. After four years of development, Yoshi's Island released in Japan in August 1995, and worldwide two months later. Some of its special effects were powered by a new Super FX2 microchip.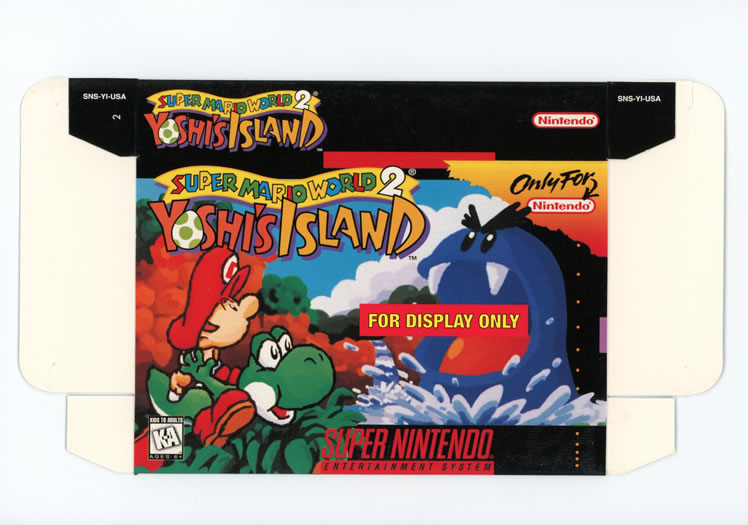 Display - Front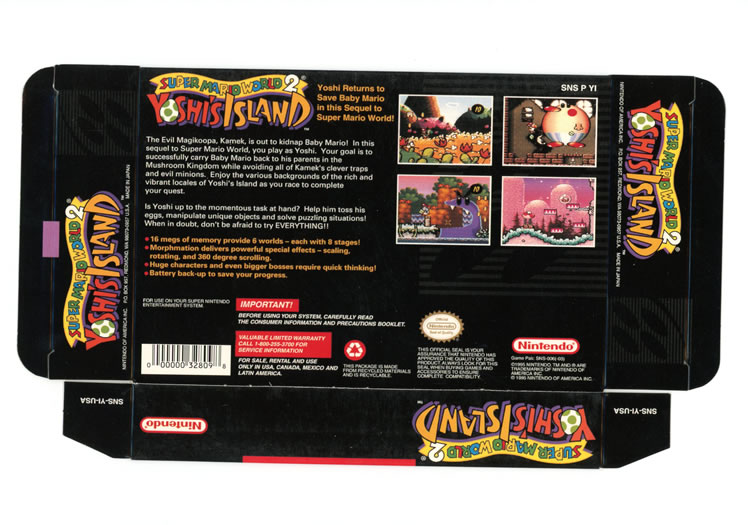 Display - Back
SHARE THIS PAGE