The Video Game Project
A Closer Look At The Prototypes That Became Your Favourite Games!
Tetris Attack Display Only Box Art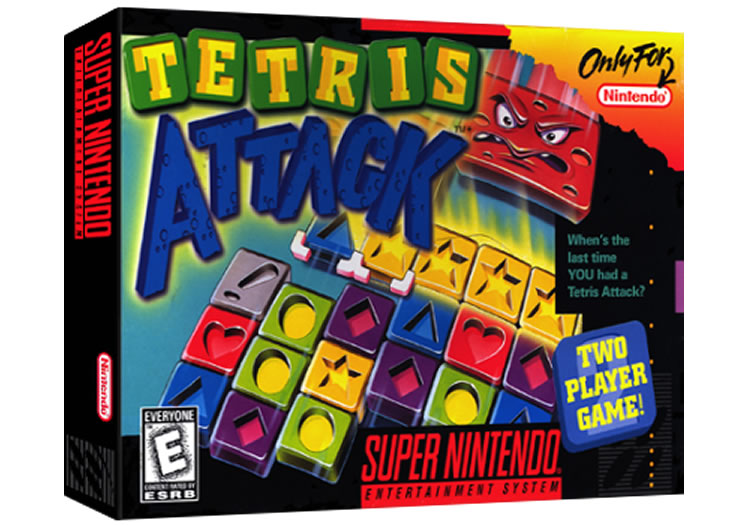 Tetris Attack is a 1995 puzzle video game developed by Intelligent Systems and published by Nintendo for the Super Nintendo Entertainment System. A Game Boy version was released a year later. In the game, the player must arrange matching colored blocks in vertical or horizontal rows to clear them. The blocks steadily rise towards the top of the playfield, with new blocks being added at the bottom. Several gamemodes are present, including a time attack and multiplayer mode.
Produced by Gunpei Yokoi, Tetris Attack was released as Panel de Pon in Japan, featuring fairies as the main characters with a mythical, fantasy-like setting — international versions instead replaces these with characters and settings from Super Mario World 2: Yoshi's Island. Despite its title, the game bears no relation to the Tetris video game series, leading to Tetris Company co-founder Henk Rogers regret giving Nintendo the license to use the name. Both Panel de Pon and Tetris Attack were later broadcast through the Japan-only Satellaview peripheral, the latter renamed to BS Yoshi's Panepon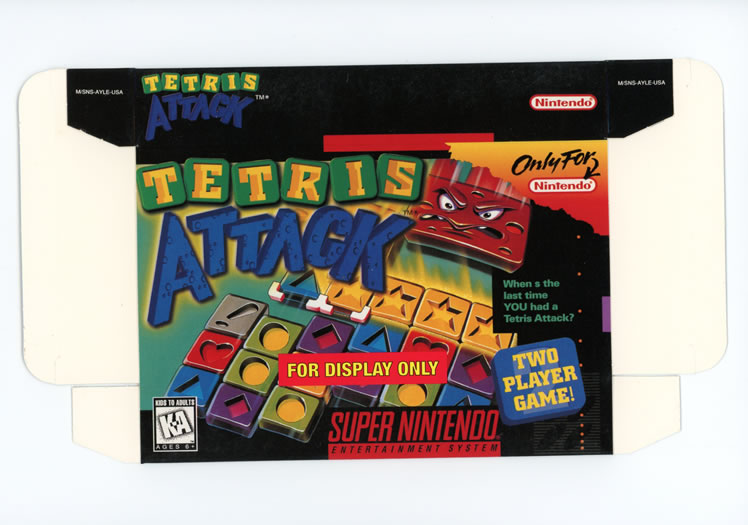 Display - Front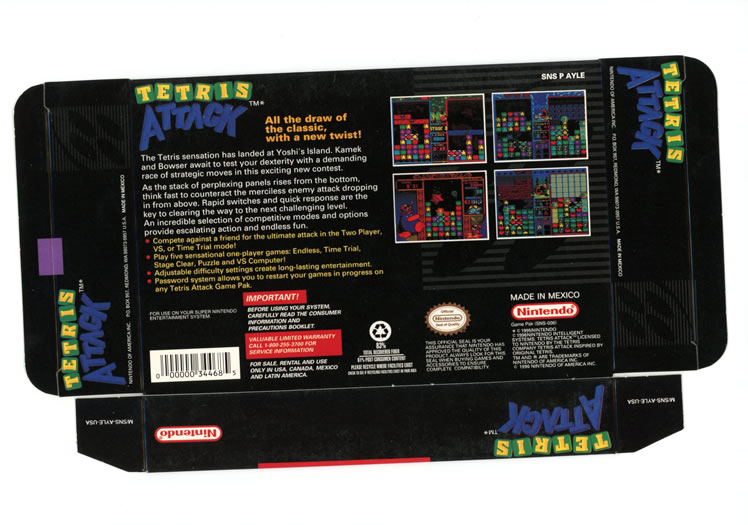 Display - Back
SHARE THIS PAGE